Recommended Literature: Pre-K Through Grade Twelve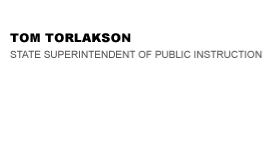 California Department of Education
Official Letter
California Department of Education
Official Letter
June 9, 2017
Dear County and District Superintendents and Charter School Administrators:
ADDITION OF AWARD-WINNING TITLES TO RECOMMENDED LITERATURE:
PREKINDERGARTEN THROUGH GRADE TWELVE
The California Department of Education (CDE) is pleased to announce the addition of 285 award-winning titles to Recommended Literature: Prekindergarten Through Grade Twelve (Recommended Literature), an online collection of recommended reading coordinated by the CDE with the assistance of a committee of experts in children's literature. This update reflects the quality and complexity of texts California's students should be reading both inside and out of the school classroom. The database is available on the CDE Recommended Literature Web page at http://www.cde.ca.gov/ci/cr/rl/.
Recommended Literature is a resource for students, teachers, parents and guardians, and the larger educational community to stimulate and engage students' interest in reading and to develop 21st century literacy skills in comprehending the complex texts of yesterday, today, and tomorrow.
Local school officials and teachers are encouraged to use Recommended Literature as a tool in designing standards-based instructional programs. Listing over 8,000 titles that are classified by grade-level span, academic subject area, interest, language, and more, Recommended Literature will assist educators in discovering fiction, nonfiction, poetry, drama, graphic novels, and other literary genres to reflect a variety of readers' tastes and abilities.
California's Fair, Accurate, Inclusive, and Respectful (FAIR) Education Act, found in Education Code Section 51204.5, requires public schools to include representations of and contributions from people of color; people with disabilities; and lesbian, gay, bisexual, and transgender individuals. The additional titles in Recommended Literature offer even more stories of diverse people and lifestyles, giving California's students the opportunity to engage with works that represent both themselves and others. Furthermore, Proposition 58 (also known as the California Education for a Global Economy Initiative) recognizes the value of multilingual education. The recent additions to Recommended Literature include authors who offer students in California more opportunities to celebrate multilingualism and see the contributions of those who speak and write in multiple languages.
A sampling of new award-winning titles:
Waiting, Kevin Henkes, 2016 Theodor Seuss Geisel Award Honor Winner (preschool through prekindergarten)
Drum Dream Girl, Margarita Engle, 2016 Pura Belpre Illustration Winner (kindergarten through second grade)
Exclamation Mark, Amy Krouse Rosenthal and Tom Lichtenheld, 2014–15 California Young Reader Medal Winner (grades three through five)
Gone Crazy in Alabama, Rita Williams-Garcia, 2016 Coretta Scott King Author Award Winner (grades six through eight)
The Porcupine of Truth, Bill Konigsberg, 2016 Stonewall Young Adult Award Winner (grades nine through twelve)
For further information, please contact Roxane Fidler, Education Programs Consultant in the Literacy, History, and Arts Leadership Office (LHALO), by phone at 916-323-4861 or by e-mail at rfidler@cde.ca.gov; Jennifer Howerter, Education Programs Assistant in the LHALO, by phone at 916-323-4630 or by e-mail at JHowerter@cde.ca.gov; or Maxine Wheeler, Associate Governmental Program Analyst in the Science, Technology, Engineering, and Mathematics Office, by phone at 916-323-4746 or by e-mail at mwheeler@cde.ca.gov.
Sincerely,
Tom Torlakson
TT:rf
2017-00877
Last Reviewed: Tuesday, December 11, 2018
Recently Posted in Editorials & Letters