Career Technical Education Incentive Grants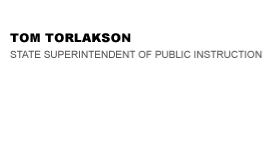 California Department of Education
Official Letter
California Department of Education
Official Letter
June 27, 2017
Dear County and District Superintendents and Charter School Administrators:
CALIFORNIA CAREER TECHNICAL EDUCATION INCENTIVE GRANT
REQUEST FOR NEW APPLICATIONS 2017–18
The California Department of Education (CDE) is pleased to announce the application availability for funds under the California Career Technical Education Incentive Grant (CTEIG) for new or previously denied applicants. Part I of the application will be available beginning June 28, 2017. The CTEIG is established as a state education, economic, and workforce development initiative with the goal of providing pupils in kindergarten through grade twelve with the knowledge and skills necessary to transition to employment and postsecondary education. The purpose of this program is to encourage and maintain the delivery of career technical education programs during implementation of the school district and charter school local control funding formula pursuant to California Education Code Section 42238.02. The 2015 State Budget Act provides funds for the CTEIG in the amount of $200 million for the 2017–18 fiscal year.
The funds will be appropriated in three categories based upon 2016–17 second principal apportionment average daily attendance (ADA) for pupils in grades seven through twelve, inclusive. The categories are as follows:
0–140
141–550
551 and above
For any applicant consisting of more than one school district, county office of education, charter school, or regional occupational center or program (ROCP) operated by a joint powers authority (JPA) or of any combination of those entities, the sum of the ADA for each of the constituent entities shall be used for purposes of this subdivision.
The Request for New Applications (RFA) documents for this grant is available on the CDE Funding Web page at http://www.cde.ca.gov/fg/fo/af/index.aspx. The RFA describes the required elements and contains instructions for applying for funding. Eligible grant recipients may consist of one or more, or any combination, of the following:
School districts
County offices of education
Charter schools
ROCPs operated by JPAs, provided that the application has the written consent of each participating local educational agency
Local educational agencies planning to submit an application for the CTEIG are required to complete Part I of the CTEIG Application by July 12, 2017. Part I of the application must be submitted via the CDE Program Grant Management System (PGMS) Web page at http://www3.cde.ca.gov/pgms/logon.aspx. Upon completion of the CTEIG Application Part I, grantee eligibility will be verified and a user name and password will be sent to the CTEIG Administrator as identified in the CTEIG Application Part I. Part II of the application will be available via the PGMS on July 20, 2017, and will be due August 17, 2017.
If you have any questions, please contact Carolyn Zachry, Education Administrator, Career Technical Education Administration and Management Office, by phone at 916-324-5706 or by e-mail at CTEincentive@cde.ca.gov.
Sincerely,
Tom Torlakson
TT:cz
2017-03372
Last Reviewed: Thursday, January 10, 2019
Recently Posted in Editorials & Letters