California Teachers Summit for 2017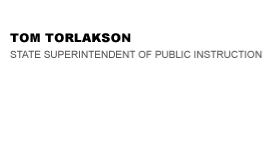 California Department of Education
Official Letter
California Department of Education
Official Letter
June 29, 2017
Dear County and District Superintendents, Charter School Administrators, and Principals:
BETTER TOGETHER: CALIFORNIA TEACHERS SUMMIT JULY 28
I am pleased to share this wonderful opportunity with you. Your teachers are invited to attend the third annual Better Together: California Teachers Summit on July 28, 2017. Building on momentum from the past two years, this free, statewide day of learning is a unique opportunity for teachers to come together to collaborate, re-energize ahead of the new school year, and be a part of a teacher network that will last beyond the Summit. Teachers will walk away with access to new resources and the latest tools they can use to implement the California Standards in the classroom.
This year's theme is "Now More Than Ever," which reflects the importance of bringing teachers together to listen and learn from one another. Sessions will focus on timely topics ranging from addressing bullying in the classroom to celebrating diversity to teaching students to be open-minded, critical thinkers. To register for the Summit, go to http://cateacherssummit.com/.
The Summit will feature a keynote address by Dr. Jill Biden, a lifelong educator and wife of former Vice President Joe Biden. As Second Lady, Dr. Biden worked to highlight the importance of community colleges to America's future while continuing to teach as a full-time English professor at a community college in Virginia. Her experience and insights are especially valuable as California strives to better serve all of our students in a changing world. Dr. Biden will speak at the headquarters site at Saint Mary's College of California, and her remarks will be simulcast to 34 other sites across the state.
To ensure your teachers have an opportunity to participate, I encourage you to urge them to register for this free event.
The Association of Independent California Colleges and Universities, the California State University, and New Teacher Center are organizing the Summit, which will feature TED-style EdTalks presented by local teachers, Edcamp discussions on teacher-selected topics, and opportunities for networking and sharing ideas and resources. By bringing California teachers together, the Summit will empower teachers to support our students, protect our values, and set an example for the nation.
Please spread the word about this exciting event. For questions or additional information, please contact Summit Director Emily W. Davis at Emily@CATeachersSummit.com or 415-742-8336 with any questions.
Thank you for your support, and I hope many of your teachers will be able to attend the Summit!
Sincerely,
Tom Torlakson
TT: df
2017-04690
Last Reviewed: Thursday, January 10, 2019
Recently Posted in Editorials & Letters