Focusing On Children Under Stress Program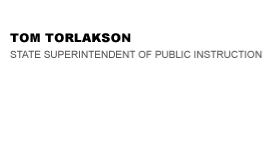 California Department of Education
Official Letter
California Department of Education
Official Letter
August 9, 2017
Dear County and District Superintendents and Charter School Administrators:
FOCUSING ON CHILDREN UNDER STRESS
This letter is an introduction to the Focusing On Children Under Stress (FOCUS) Program and serves as encouragement for you to offer the program to students and families in your district and county. FOCUS is designed to decrease the negative effects on children who are exposed to violence and trauma. The goal of the FOCUS Program is for children to succeed to the best of their ability, regardless of the environment in which they live.
Research shows that prolonged exposure to violence and trauma can seriously undermine a child's ability to learn, form relationships, and focus appropriately in the classroom. FOCUS supports children exposed to violence and trauma through improved communication and collaboration between first responders including law enforcement, fire fighters, emergency medical responders, schools, and community resources.
​Recently, the FOCUS program was featured at the 8th Annual Safe Schools Conference where representatives from the Stanislaus County District Attorney's Office and Probation Department shared their experience with this trauma-informed program involving law enforcement and educators. FOCUS, which is based on a successful national model, has been very effective in Stanislaus County; from April 2016 through June 2017, there were 112 referrals assisting 173 students.
I strongly encourage you to consider implementing the FOCUS Program as a way to support students experiencing trauma. Learn more about the program, protocols, and resources on the FOCUS Web site at https://www.focuscalifornia.org/.
For more information, including how to start this program in your district or county, contact Vicki Bauman, Prevention Programs, Director III, Stanislaus County Office of Education, by phone at 209-238-1361 or by e-mail at vbauman@stancoe.org; or Nancy Zarenda, Education Policy Consultant, at 916-445-8441 or nzarenda@cde.ca.gov.
Sincerely,
Tom Torlakson
TT:sp
Last Reviewed: Friday, February 22, 2019
Recently Posted in Editorials & Letters