Transitional Kindergarten Professional Learning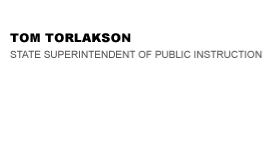 California Department of Education
Official Letter
California Department of Education
Official Letter
August 10, 2017
Dear County and District Superintendents and Elementary School Principals:
TRANSITIONAL KINDERGARTEN PROFESSIONAL LEARNING MODULES
After sharing information with you earlier this year, we are excited to announce that the Transitional Kindergarten Professional Learning (TK PL) online modules have been completed and are available for your use.
If you have not already done so, we encourage you, TK teachers, and staff who support TK children to register on My Digital Chalkboard (MDC) at https://www.mydigitalchalkboard.org/portal/default/Group/Viewer/GroupView?action=2&gid=4849. You will find a link to the TK PL modules as well as the opportunity to form a professional Community of Practice.
The TK PL Community of Practice groups on MDC will be virtual groups of early education practitioners throughout the state. TK teachers, as well as preschool teachers and kindergarten through grade three teachers, will come to MDC to participate in the TK PL training modules. School site and district administrators will come to MDC to expand their knowledge about early education environments and to seek out successful strategies for supporting early education on a preschool to grade three, preschool through grade eight, or even preschool to grade twelve campus.
As important as the modules are for individuals, they are much more powerful when viewed as a team. Through the group option, teams of educators can come together on MDC understanding that "we can do more together than we can alone." We encourage you to consider using the modules as shared professional learning opportunities for both site administrators and teachers and include support staff, specialists, and elementary educators as well.
In-person TK training modules are available on a fee-for-service basis through your local California Preschool Instructional Network (CPIN). Your CPIN Lead information is on the CPIN web page at https://cpin.us/regions. Additionally, educators can access stipends to cover the costs of these modules and associated materials through California's Local Planning Councils. You will find contact information on the California Department of Education Local Planning Council Contacts web page at http://www.cde.ca.gov/sp/cd/re/lpccontacts.asp. Stipends are available until March 31, 2019.
If you have any questions regarding this subject, please contact Elizabeth Golchert, Education Programs Consultant, Early Education and Support Division, by telephone at 916-323-1313 or by email at egolchert@cde.ca.gov.
Sincerely,
Tom Torlakson
TT:eg
2017-04665
Last Reviewed: Friday, February 22, 2019
Recently Posted in Editorials & Letters