2017–18 Specialized Secondary Programs Grants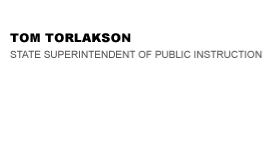 California Department of Education
Official Letter
California Department of Education
Official Letter
August 15, 2017
Dear County and District Superintendents, Direct-Funded Charter School Administrators, and High School Principals:
2017–18 SPECIALIZED SECONDARY PROGRAMS GRANTS
The California Department of Education (CDE) is pleased to announce the availability of funds through Specialized Secondary Programs (SSP). This funding is available for planning grants in the amount of $35,000.
The purpose of the Request for Applications (RFA) is to provide start-up funds for the establishment of new specialized programs in grades nine through twelve in California high schools. The programs are expected to develop new standards-based model curriculum that promotes in-depth study of a targeted content area. The California State Legislature intends for SSPs to benefit the state economy by having SSP schools located in close proximity to related industries.
The RFA materials are available on the CDE Funding Web page at http://www.cde.ca.gov/fg/fo/af/. The RFA describes the required elements of the SSP grant and contains instructions for applying for funding.
If you have any questions regarding this RFA, please contact Tony Quirarte, Education Programs Consultant, High School Innovations and Initiatives Office, by phone at 916-319-0388 or by e-mail at
tquirarte@cde.ca.gov
.
Sincerely,
Tom Torlakson
TT:tq
2017-04456
Last Reviewed: Friday, February 22, 2019
Recently Posted in Editorials & Letters