SSPI Response to Charlottesville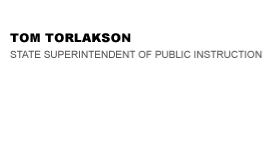 California Department of Education
Official Letter
California Department of Education
Official Letter
August 24, 2017
Dear County and District Superintendents and Charter School Administrators:
RESPONSE TO CHARLOTTESVILLE
I want to let all California educators, students, and their families know that I reject the hatred, racism, and violence so sadly displayed earlier this month in Charlottesville, Virginia. My thoughts and prayers go out to the family and friends of Heather Heyer, who was killed in this terrible event.
Hateful rhetoric and disgusting, failed ideologies should stay buried in the dustbins of history. We need to join together as Americans and denounce all who preach hate instead of the love, acceptance, and understanding that should define our 21st century.
We must remind California's school community and our nation that our great state respects, celebrates, and embraces our incredibly diverse population. We denounce religious intolerance, racism, and any and all forms of discrimination.
California's public schools stand proud as a model for the world. Our public school students speak more than 66 languages. Nearly one-quarter of our students are English learners, which means they will soon know two languages. More than half our students are Latino.
As we start the new school year, this is an important time to remind everyone that California maintains strong legal and constitutional protections against discrimination, harassment, and bullying.
All
students and their families are welcome at school and will be protected regardless of race, ethnicity, sexual orientation, gender identity, citizenship status, disability, or religious affiliation. This wonderful spectrum enriches our Golden State.
I invite you to explore updated information, lessons, and strategies about how California protects its students. The California Department of Education web page for Equal Access and Opportunity at http://www.cde.ca.gov/re/di/eo/ provides extensive resources.
My friend and fellow educator, Linda Darling-Hammond, recently wrote a helpful blog post entitled "Moving Forward from Charlottesville." Here you can find some terrific examples of resources for students, families, teachers, and others interested in stopping hatred and promoting diversity, acceptance, and respect for others:
Sincerely,
Tom Torlakson
TT:df
2017-06031
Last Reviewed: Friday, February 22, 2019
Recently Posted in Editorials & Letters