Kindergarten and Transitional Kindergarten Updated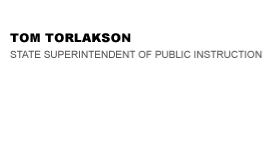 California Department of Education
Official Letter
California Department of Education
Official Letter
August 28, 2017
Dear County and District Superintendents and Charter School Administrators:
UPDATED BOARD OF EDUCATION WAIVER REQUEST REQUIREMENTS FOR KINDERGARTEN AND TRANSITIONAL KINDERGARTEN
This letter is to inform you that, with the Governor's approval of the Budget Act of 2017 (Assembly Bill 99), local educational agencies that have implemented an early primary program will no longer need to submit waiver requests to the State Board of Education in order to operate kindergarten programs and transitional kindergarten (TK) programs for different lengths of time, whether at the same school site or a different school site within the district.
Effective July 1, 2017, California Education Code Section 37202 is specifically amended to read:
(b) Notwithstanding subdivision (a), a school district that is implementing an early primary program, pursuant to Chapter 8 (commencing with Section 8970) of Part 6, may maintain kindergarten or transitional kindergarten classes for different lengths of time during the schoolday, either at the same or a different schoolsite.
If you have any questions regarding TK or kindergarten, please contact Kathleen Halvorson, Education Programs Consultant, Early Education and Support Division, by phone at 916-322-6233 or by e-mail at TKinquiries@cde.ca.gov.
Sincerely,
Tom Torlakson
TT:kh
2017-05535
Last Reviewed: Tuesday, February 26, 2019
Recently Posted in Editorials & Letters