Visual and Performing Arts Content Standards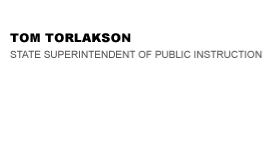 California Department of Education
Official Letter
California Department of Education
Official Letter
August 29, 2017
Dear County and District Superintendents, Charter School Administrators, and Other Educators:
REQUEST FOR EXPERTS TO REVISE THE CALIFORNIA VISUAL AND PERFORMING ARTS CONTENT STANDARDS
Pursuant to California Education Code (EC) Section 60605.13, I request your assistance to recruit individuals to serve on the Visual and Performing Arts (VAPA) Standards Advisory Committee (SAC) to revise the California VAPA Standards for Pre-Kindergarten Through Grade Twelve. These standards will be based upon the National Core Arts Standards. The Instructional Quality Commission must consider recommending the revised 2018 California VAPA Standards to the State Board of Education on or before January 31, 2019. Your assistance with recruitment for the SAC will help ensure the students of California have access to high-quality arts education.
VAPA SAC members include (but are not limited to) single-subject and multi-subject credentialed teachers who teach the arts in any of five arts disciplines including dance, music, theater, visual arts, and media arts or other arts educators with career-technical-education-appropriate certifications; district and county administrators; arts faculty in universities or community colleges; and representatives from the professional arts or arts policy and advocacy organizations.
Serving on the VAPA SAC represents a significant commitment of time and personal energy. Between February and May 2018, VAPA SAC members will participate in four two-day meetings in Sacramento and will spend a considerable amount of time between meetings reviewing or researching portions of standards drafts. Travel and per diem costs are reimbursed at standard state rates; however, no stipend or substitute pay is provided.
The VAPA SAC meetings will be held at the California Department of Education (CDE) on the following dates:
February 13–14, 2018
March, 7–8, 2018
April 4–5, 2018
May 3–4, 2018
The online application is posted on the CDE VAPA Content Standards Web page at http://www.cde.ca.gov/be/st/ss/vapacontentstds.asp.
I encourage you to help us recruit qualified applicants for this important process. If you have any questions, please contact Letty Kraus, Education Programs Consultant, by phone at 916-327-1023 or by e-mail at lkraus@cde.ca.gov.
Thank you for your assistance and cooperation in disseminating this information.
Sincerely,
Tom Torlakson
TT:lk
2017-05154
Last Reviewed: Friday, March 8, 2019
Recently Posted in Editorials & Letters