Importance of the State Seal of Biliteracy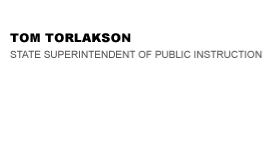 California Department of Education
Official Letter
California Department of Education
Official Letter
September 12, 2017
Dear County and District Superintendents, Direct-Funded Charter School Administrators, and High School Principals:
IMPORTANCE OF THE STATE SEAL OF BILITERACY
The State Seal of Biliteracy (SSB) program, effective since January 1, 2012, recognizes high school graduates who have attained a high level of proficiency in speaking, reading, and writing one or more languages in addition to English. (California Education Code sections 51460–51464).
In 2016, California received an award from the U.S. Department of Education in recognition as the national leader in promoting multilingualism. Currently, over 27 states and Washington D.C., have followed our lead. The program will continue in 2017–18 and subsequent years. This year, the California Department of Education (CDE) will utilize the California Longitudinal Pupil Achievement Data System to collect SSB information. Local educational agencies (LEAs) may choose to use the data as one of their college and career indicators.
Other purposes of the SSB are to encourage pupils to study languages, provide employers with a method to identify people with language and biliteracy skills, strengthen intergroup relationships and affirm the value of diversity, and honor the multiple cultures and languages of a community.
In the Class of 2017, 46,090 students earned the SSB, marked by a gold seal affixed to the awarded students' high school diplomas. Since program inception when 10,685 students received the SSB, the earned number of seals has more than quadrupled.
The passage of the California Education for a Global Economy (CA Ed.G.E.) Initiative, also known as Proposition 58, presents new and exciting opportunities for those LEAs implementing the SSB. The CA Ed.G.E. Initiative encourages schools and school districts to provide opportunities for all students to participate in language instructional programs. These expanded program opportunities will allow more California students to achieve biliteracy and earn the SSB.
Participation in the SSB continues to be voluntary for LEAs; however, while fluency in more than one language has always been an admirable skill, biliteracy is increasingly important to employment in an international and global context.
To encourage participation in the SSB program and early preparation of students, consider disseminating SSB information to middle school and incoming ninth grade students. Please share this information with your administrators, world language department chairs, and English learner program directors.
The CDE and I are committed to honoring students meeting the demands of the SSB. Further details about the SSB and qualification criteria may be accessed on the CDE State Seal of Biliteracy Web page at http://www.cde.ca.gov/sp/el/er/sealofbiliteracy.asp.
If you have any questions regarding the SSB, please contact the Language Policy and Leadership Office, by phone at 916-319-0845 or by e-mail at SEAL@cde.ca.gov.
Sincerely,
Tom Torlakson
TT:ggs
2017-05846
Last Reviewed: Thursday, October 8, 2020
Recently Posted in Letters
Celebrating our School Lunch Heroes (added 23-Apr-2021)
Letter to County and District Superintendents, Charter School Administrators, and School Principals regarding School Lunch Hero Day, May 7, 2021.
California Adult Education Week, April 19-23, 2021 (added 22-Apr-2021)
Letter to County and District Superintendents and Charter School Administrators regarding California Adult Education Week, April 19-23, 2021.
Today's Verdict and Supporting School Communities (added 21-Apr-2021)
Letter to County and District Superintendents, Charter School Administrators, and Education Partners regarding today's Chauvin trial verdict and supporting school communities.