Educational Art Contest for Students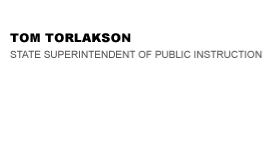 California Department of Education
Official Letter
California Department of Education
Official Letter
September 12, 2017
Dear County and District Superintendents, Charter School Administrators, and Principals:
2017 EDUCATIONAL ART CONTEST
On behalf of the California Department of Education and the Consulate General of Mexico in Sacramento, we are pleased to announce the XXI Children's Drawing Contest 2017 "Éste es mi México" with the subject: "The Monarch Butterfly and its life cycle in North America." The contest is open to children in Northern California of all nationalities between the ages of six and fourteen.
The contest motivates children to draw and learn about the monarch butterfly—its habitat, migration through three countries, life stages, and the challenges it faces on the path towards its destiny.
We encourage principals, counselors, school districts, and school boards to coordinate and promote children's participation in this contest.
Participating children must draw their art based on research gathered from friends, classmates, and family members. A jury in Mexico will select 12 winners who will receive a piece of art from a Mexican artist, a set of Mexican literature, a diploma, and a surprise gift.
The main guidelines are as follows:
Consulate General of Mexico
2093 Arena Boulevard
Sacramento, CA 95834
Please see the Contest Instructions Web page provided above for more details. If you have further questions contact the Consulate by phone at 916-329-3542, or by email at imesac@sre.gob.mx.
Sincerely,
Tom Torlakson
State Superintendent of Public Instruction
Liliana Ferrer
Consul General of Mexico in Sacramento
TT/LF:cmc
2017-05856
Last Reviewed: Wednesday, March 20, 2019
Recently Posted in Editorials & Letters