School Emergency Preparedness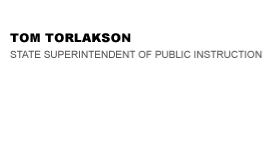 California Department of Education
Official Letter
California Department of Education
Official Letter
September 13, 2017
Dear County and District Superintendents and Charter School Administrators:
SCHOOL EMERGENCY PREPAREDNESS: GUIDANCE FROM READINESS AND EMERGENCY MANAGEMENT FOR SCHOOLS TECHNICAL ASSISTANCE CENTER
I want to acknowledge and commend the work of administrators, certificated and classified staff, prevention specialists, school safety coordinators, facilities and maintenance personnel, and their community partners for your ongoing updates of school safety policies and practices. We know that comprehensive school safety planning is a year-round activity.
The California Department of Education (CDE), in collaboration with the U.S. Department of Education's Readiness and Emergency Management for Schools Technical Assistance (REMS TA) Center, would like to provide you with information on developing procedures for school access control and guidance on surveillance camera law and policies. Unfortunately, the growing number of aggressive intruder casualties and campus violence incidents prompt this communication. Please read the attached letter from the REMS TA Center and keep in mind the importance of considering school climate and school community concerns as local policies are developed.
It was great to see many of you at the 8th Annual Safe Schools Conference in Garden Grove. The CDE hosted a pre-conference session titled "Are You Ready? Are We Prepared?" featuring David Esquith, director of the U.S. Department of Education Office of Safe and Healthy Students; Bronwyn Roberts, program director for the REMS TA Center; the Governor's Office of Emergency Services; school safety and law enforcement experts; and an educator/law enforcement partnership serving children affected by violence and trauma.
The CDE will again sponsor no-cost, statewide training provided by REMS TA Center to education and community school safety stakeholders. The 2017–18 school year topic is School Behavioral Threat Assessments. Dates and locations will be announced later this fall.
I encourage you to explore the valuable resources offered by REMS TA Center, including the Emergency Management Tool Box and Virtual Emergency Management Toolkit at http://rems.ed.gov/ToolBox.aspx and important updates from the Center at http://rems.ed.gov/RemsPublications.aspx.
Thank you for your ongoing efforts and your commitment to the safety, well-being, and success of all of our students. Please accept my best wishes for a wonderful school year.
Sincerely,
Tom Torlakson
TT:nz
Attachment (PDF) http://staging.cde.ca.gov/nr/el/le/documents/yr17ltr0913a.pdf

Last Reviewed: Wednesday, March 20, 2019
Recently Posted in Editorials & Letters