2018 Asian Pacific Youth Leadership Project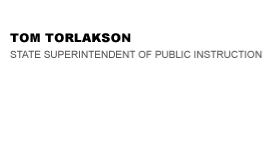 California Department of Education
Official Letter
California Department of Education
Official Letter
September 15, 2017
Dear County and District Superintendents, Charter School Administrators, High School Principals, Counselors, and Scholarship Coordinators:
2018 ASIAN PACIFIC YOUTH LEADERSHIP PROJECT
I am requesting your help in disseminating to your students information about a statewide conference sponsored by the Asian Pacific Youth Leadership Project (APYLP), a nonprofit organization.
The APYLP reaches out to Asian and Pacific Islander youth in California to build on their understanding of what it means to be Asian and Pacific Islander American students in today's culturally and ethnically diverse society. The high school conference offers group workshops on leadership development, cultural identity and awareness, the legislative process, and public speaking skills as well as an opportunity to participate in mock legislative sessions and to hear from elected officials and prominent speakers from the Asian and Pacific Islander community.
Fifty juniors and seniors will be selected from the statewide applicants to participate in the conference on March 22–25, 2018, in Sacramento. The APYLP will pay all expenses for the participants including travel, lodging, and meal expenses through sponsorships from private corporations, higher education institutions, professional organizations, and other individuals.
Please share information about this conference to all interested students. The organization is especially interested in reaching students who have leadership potential but have difficulty developing or realizing that potential due to language, economic, cultural, or other barriers. Applications must be postmarked no later than Wednesday, October 25, 2017.
APYLP is celebrating its 28th anniversary in 2018 and could not have achieved its successes without the support of California educators over the years. For more information and to download an application, visit the APYLP website at http://www.apylp.net.
Thank you for your assistance in promoting this opportunity for our students.
Sincerely,
Tom Torlakson
TT:df
Last Reviewed: Wednesday, March 20, 2019
Recently Posted in Editorials & Letters