2017-18 Civic Learning Awards applications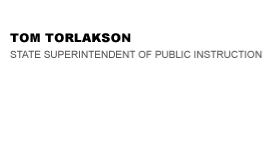 California Department of Education
Official Letter
California Department of Education
Official Letter
September 18, 2017
Dear County and District Superintendents, Charter School Administrators, and School Principals:
2017–2018 CIVIC LEARNING AWARDS
I know no safe depository of the ultimate powers of the society but the people themselves; and if we think them not enlightened enough to exercise their control with a wholesome discretion, the remedy is not to take it from them, but to inform their discretion by education.

—Thomas Jefferson
We recognize and value the crucial role that elementary, middle, and high schools play in preparing each generation for participation in our democracy, so it is with great enthusiasm that we invite you to apply for the California Civic Learning Award. Now in its sixth year, the award is designed to celebrate successful efforts to engage students in civic learning and to identify at each grade span effective models that can be replicated. Applications are due January 19, 2018.
The Civic Learning Award program has three levels: Awards of Excellence, Distinction, and Merit. Winners are selected from each grade span by a panel of experts based on the depth and breadth of their civic learning classes, clubs, and programs. Award of Excellence winners receive a personal visit from Chief Justice Tani G. Cantil-Sakauye; Award of Distinction winners are visited by an appellate court justice; and superior court judicial officers provide recognition to schools receiving the Award of Merit. The winners in the two top categories will also receive a plaque and be invited to a California Gold Ribbon Award Banquet hosted by the California Department of Education. All winners are featured on the California Courts Civic Learning Awards web page at http://www.courts.ca.gov/23201.htm [NOTE: This web page is no longer available].
We hope that you will take this opportunity to recognize the civic educators at your school and share the enclosed application with them. The application is also available on the California Courts Civic Learning Awards web page at http://www.courts.ca.gov/23201.htm#tab35204 [NOTE: This web page is no longer available] and http://www.cde.ca.gov/eo/in/civiclearningaward.asp.
If you have questions, please contact Janet Mann, California Department of Education, by email at jmann@cde.ca.gov, or by phone at 916-323-5818; or Cynthia Miranda, Judicial Council of California, by email at cynthia.miranda@jud.ca.gov or by phone at 415-865-8909.
Sincerely,
TANI G. CANTIL-SAKAUYE
Chief Justice of California and Chair of the Judicial Council
TOM TORLAKSON
State Superintendent of Public Instruction
TT:jm
Attachment http://staging.cde.ca.gov/eo/in/documents/claapp2017.pdf (PDF)
Last Reviewed: Tuesday, March 26, 2019
Recently Posted in Editorials & Letters
No items posted in the last 60 days.