Cal Grant GPA Submissions Due Oct. 1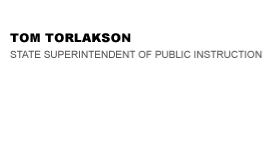 California Department of Education
Official Letter
California Department of Education
Official Letter
September 19, 2017
Dear County and District Superintendents, Charter School Administrators, High School Principals, and High School Counselors:
CAL GRANT GRADE POINT AVERAGE SUBMISSION REMINDER
We welcome you back to school and look forward to another successful year as we partner together to provide financial aid options to all of your college-bound students. As you know, there have been changes to the California Education Code (EC) that will increase the effectiveness of the Free Application for Federal Student Aid (FAFSA) and the California Dream Act Application (CADAA). Our goal is to provide information and resources that will assist high schools with successfully submitting senior grade point averages (GPAs) and monitoring their students throughout the Cal Grant awards process.
Effective January 1, 2017, changes to the EC related to new timelines for districts and public high schools are applicable. GPAs are now due to the California Student Aid Commission (CSAC) by October 1, 2017. To prepare for an earlier upload, high schools are also required to provide the Opt-Out alternative to students by January 1 of their junior year. Please refer to the table below, which outlines important dates for the 2018–19 award year:
2018–19 Award Year (Class of 2018)
| Date | Deadline |
| --- | --- |
| May 1, 2017 | GPA submission window opened |
| October 1, 2017 | High school GPA submission deadline |
| October 1, 2017 | 2018-19 FAFSA/CADAA is available |
| January 1, 2018 | GPA Opt-Out due (Juniors—Class of 2019) |
| March 2, 2018 | FAFSA/CADAA deadline for Cal Grant applications |
| August 31, 2018 | High School graduation verification deadline |
This year, high schools have the ability to track FAFSA and CADAA completion rates through the CSAC's online dashboard. The dashboard will show the number of FAFSAs and CADAAs submitted by a high school or district. It will provide completion percentages as a function of the senior enrollment numbers. In addition, it will identify the number of Cal Grant applications submitted and the number of awards offered. The dashboard will be available on the CSAC website at http://www.csac.ca.gov. High schools will be able to utilize the CSAC dashboard starting October 1, 2017.
After submitting GPAs to the CSAC, high schools should monitor their students throughout the awards process. This includes identifying students who have not submitted an application and performing outreach to encourage them to apply. Also, high schools must utilize the WebGrants Reports to identify students whose GPAs are not matched to an application. If a GPA is not matched to an application, the student cannot be considered for a Cal Grant award. For more information about how to match and edit GPAs, please refer to the CSAC's Mini-Trainings web page at https://www.csac.ca.gov/trainings.
The 2017 High School Counselor Workshops are being offered at various locations throughout California. This year, the CSAC will cover Cal Grant program basics and eligibility, updates to the CADAA, high school responsibilities, and provide helpful hints. If you are interested in attending one of the free 2017 High School Counselor Workshops in your area, please register at https://events.com/r/en_US/registration/2017-high-school-counselor-workshops-august-32426. The CSAC will continue to host a series of Cal Grant GPA upload Webinars to assist with the Cal Grant GPA submission process. To register for the Webinars, please visit the CSAC training web page at https://www.csac.ca.gov/trainings.
For more information, please visit the CSAC Web site at http://www.csac.ca.gov or contact CSAC's Institutional Support by phone at 888-294-0153 or by email at schoolsupport@csac.ca.gov.
Sincerely,
Tom Torlakson
State Superintendent of Public Instruction
California Department of Education
Lupita Cortez Alcalá
Executive Director
California Student Aid Commission
TT:LCA:lfb
2017-06322
Last Reviewed: Monday, April 15, 2019
Recently Posted in Editorials & Letters