2017 California STEAM Symposium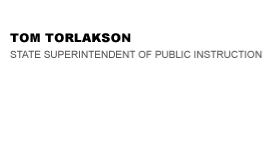 California Department of Education
Official Letter
California Department of Education
Official Letter
September 21, 2017
Dear County and District Superintendents, Charter School Administrators, and Principals:
2017 CALIFORNIA SCIENCE, TECHNOLOGY, ENGINEERING, ARTS, and MATHEMATICS SYMPOSIUM
The California Department of Education (CDE) is excited to announce the 2017 California Science, Technology, Engineering, Arts, and Mathematics (STEAM) Symposium, a collaborative effort between the CDE, the California Commission on the Status of Women and Girls, and the The symposium highlights the work of California's leaders in classroom innovation from across the state and shares promising practices in STEAM areas. Attendees will learn research-supported ways to integrate and enhance STEAM education while boosting student interest, learning, and creativity.
The symposium will feature a STEAM Showcase of student innovation, where students will present their creative efforts inspired by their STEAM classroom experience. The Makerspace and the Makerspace Stage will also be featured this year. Keynote presenters include Captain Mark Kelly, commander of Space Shuttle Endeavour's final mission, award-winning filmmaker Tiffany Shlain, and a panel comprised of leading STEAM innovators such as game designer Tracy Fullerton, engineering researcher Gokul Krishnan, and distinguished Central Intelligence Agency executive Carmen Medina.
The Symposium will take place on December 10–11, 2017, at the Moscone Center in San Francisco. This year's theme: Investigate. Collaborate. Innovate. Experts in STEAM education will illustrate this theme through presentations addressing one of these Symposium strands:
STEAM Across Grades and Disciplines
Integrating Environmental Literacy in STEAM Disciplines
Design Thinking and Engineering: Where Art Meets Science
Supporting STEM/STEAM through 21st Century Learning Environments
Learning Beyond the Classroom
Preparing a 21st Century Workforce
The symposium is designed for educators who will participate in building and supporting STEAM education across our state. Attendees can explore the new California Science Framework, which includes engineering, environmental literacy, and strategies to ensure equity and access for California's diverse student population. In order to guide attendees through content based on focus areas, pathways have been implemented as new features to address interests of California educators. These pathways include:
Career Technical Education
Maker and Makerspaces
Early Learning
English Language Learners
Equity and Access
Girls and Young Women
Leadership and Administration
Making Standards Come Alive
There will be a variety of opportunities to hear from teams who have implemented STEAM computer science and robotics programs, outdoor learning opportunities, and effective uses of technology in the STEAM classroom.
Registration is open and located on the 2017 California STEAM Symposium registration web page at https://www.cvent.com/events/california-steam-symposium-2017/registration-63ca1f4255ca4904a8001aa741fc3201.aspx [Web page is no longer available]. For additional information, please visit the Symposium website at http://www.steamcalifornia.org.
If you have further questions regarding this event, please contact the CDE STEM Office by email at STEM@cde.ca.gov or by phone at 916-323-5847.
Sincerely,
Tom Torlakson
TT:pe
2017-05778
Last Reviewed: Tuesday, March 26, 2019
Recently Posted in Editorials & Letters