English Learner Roadmap Policy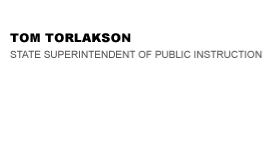 California Department of Education
Official Letter
California Department of Education
Official Letter
September 21, 2017
Dear County and District Superintendents and Charter School Administrators:
ENGLISH LEARNER ROADMAP POLICY
On July 12, 2017, the California State Board of Education (SBE) approved the California English Learner (EL) Roadmap Policy: Educational Programs and Services for English Learners to help California's local school districts and charter schools welcome, understand, and educate the diverse population of students who are learning English.
The SBE-approved EL Policy is now available on the California Department of Education (CDE) EL Roadmap Web page at http://www.cde.ca.gov/sp/el/rm/. We encourage local educational agencies (LEAs) to review their current polices and update them as necessary.
The EL Policy contains four principles to guide LEAs toward creating conditions that will allow English learners to thrive. The principles are as follows:
Assets-Oriented and Needs-Responsive Schools
Intellectual Quality of Instruction and Meaningful Access
System Conditions that Support Effectiveness
Alignment and Articulation Within and Across Systems
In order to help LEAs implement the EL Policy, the CDE will release a guidance document that includes the EL Policy and resources titled The California English Learner Roadmap: Strengthening Comprehensive Educational Policies, Programs, and Practices for English Learners in early 2018. The EL Roadmap articulates the elements of each principle and correlates these elements to the state priorities addressed in the Local Control and Accountability Plan.
The EL Roadmap will contain an online resource that will include examples of effective practices from LEAs that demonstrate the principles in action. The CDE will be requesting your assistance to identify practices that align to the principles in the adopted Policy through an EL Roadmap Survey, which will be available to LEAs on the CDE EL Roadmap Web page listed above in early 2018. Through this survey, the CDE will build the online EL Roadmap resource.
If you have any questions regarding the EL Roadmap or other programs and services for English learners, please contact Elena Fajardo, Administrator, Language Policy and Leadership Office, by phone at 916-319-0845 or by e-mail at efajardo@cde.ca.gov.
Sincerely,
Tom Torlakson
State Superintendent of Public Instruction
California Department of Education
Michael W. Kirst
President
California State Board of Education
TT/MK:ggs
2017-05789
Last Reviewed: Tuesday, March 26, 2019
Recently Posted in Editorials & Letters