2017 CalEd Grant Initiative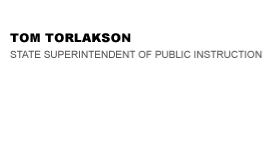 California Department of Education
Official Letter
California Department of Education
Official Letter
September 29, 2017
Dear County and District Superintendents and Charter School Administrators:
NEW FUNDING OPPORTUNITY: THE COMMISSION ON TEACHER CREDENTIALING
CalEd GRANT INITIATIVE
The California Department of Education (CDE) is pleased to announce, on behalf of the Commission on Teacher Credentialing (CTC) and in conjunction with the California Center on Teaching Careers housed at the Tulare County Office of Education, a new grant opportunity to help promote school leader professional learning and address the state's teacher shortages. The purpose of this program is to enhance the state's efforts to address teacher recruitment and retention issues throughout the state by assisting local educational agencies with attracting and supporting the preparation and continuing education of teachers, principals, and other school leaders.
In accordance with the applicable legislation, a school district, county office of education, or charter school may apply for funding. Eligible applications must have a County-District or County-District-School Code issued by the CDE in order to apply for this grant program. Electronic and paper copies of CalEd grant applications are due by 5 p.m. on October 27, 2017. The CalEd grant application is available on the CTC Web page at https://www.ctc.ca.gov/docs/default-source/commission/files/rfp-caled.pdf?sfvrsn=e71254b1_2 [Note: this Web page is no longer available.].
If you have any questions regarding the CalEd funding opportunity, please e-mail your questions to caled@ctc.ca.gov.
Sincerely,
Tom Torlakson
TT:mt
2017-06526
Last Reviewed: Friday, March 5, 2021
Recently Posted in Letters