Digital Citizenship Week is Oct. 16-20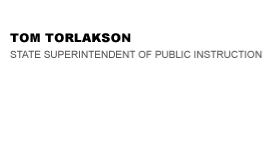 California Department of Education
Official Letter
California Department of Education
Official Letter
September 28, 2017
Dear County and District Superintendents, Charter School Administrators, and Principals:
FALL DIGITAL CITIZENSHIP WEEK: OCTOBER 16–20, 2017
In collaboration with Common Sense Education, the California Department of Education (CDE) will celebrate Fall Digital Citizenship Week from October 16 to 20, 2017. California focuses on digital citizenship each fall to emphasize the importance of ongoing discussions of the topic. Participants will focus on the 21st century skills California students need to succeed in school and in life. More specifically, Digital Citizenship Week highlights ongoing efforts to empower students in the areas of critical thinking, online safety, and the responsible use of technology at school and at home.
Fall Digital Citizenship Week 2017 focuses on:
Evaluating sources/fake news
Social media
Smart device use/gaming
Positive online presence
For more information (including access to a comprehensive toolkit with classroom as well as family resources), please visit the CDE Digital Citizenship Week web page at https://www.cde.ca.gov/ls/et/dc/dcwk2018.asp. If you have any further questions, please contact Geoff Belleau, Education Programs Consultant, Educational Data Management Division, by phone at 916-324-9943 or by email at gbelleau@cde.ca.gov.
I encourage you to share this information with your staff.
Sincerely,
Tom Torlakson
TT:ka
2017-06425

Last Reviewed: Monday, April 15, 2019
Recently Posted in Editorials & Letters