Collaboration in Common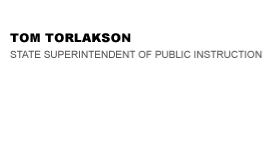 California Department of Education
Official Letter
California Department of Education
Official Letter
October 3, 2017
Dear County and District Superintendents and Charter School Administrators:
COLLABORATION IN COMMON—ONLINE PROFESSIONAL LEARNING COMMUNITY AND RESOURCE EXCHANGE PLATFORM
The California Way builds on a collaborative team approach to positive education change. To support this effort, the California Department of Education (CDE), the Californians Dedicated to Education Foundation, and the Palo Alto-based technology company Declara, Inc. partnered to develop Collaboration in Common (CiC). CiC is an online professional learning community and resource exchange platform for all California educators. CiC allows teachers to discover and share resources and to connect with educators from across the state in virtual communities focused on the topics that matter most for teaching and learning.
CiC builds upon the CDE's participation in the federal #GoOpen campaign, which encouraged states and school districts to share open educational resources and materials without cost and without violating copyright laws. As part of our participation in this campaign, CiC houses the resources from the National Learning Registry as well as those shared by California educators and CiC partner organizations. There are nearly 1,000 collections of resources and more than 200,000 resources. More importantly, CiC connects educators with California's most valuable education resource: other educators. CiC users have created over 500 public and private teams. We encourage you to explore the platform by going to the CiC Web site at https://collaborationincommon.org.
The California Teachers Association, the National Board Resource Center, and the Stanford Center for Opportunity Policy in Education have had success implementing CiC with their Instructional Leadership Corps (ILC). The ILC convenes virtually and face-to-face to improve working conditions for teachers so they are continuously learning, developing their instructional and leadership practices, and designing and facilitating professional learning experiences for their colleagues. In addition to being a repository for ILC training materials where members can access content, CiC enables the ILC members to virtually collaborate during and between meetings. During the initial launch, ILC members formed more than 40 new teams on CiC to collaborate on projects that developed as a result of their meetings.
Join the growing number of educators and professional educational organizations that are using CiC to help support the development of formal professional learning communities and networks.
If you have any questions regarding CiC or would like to learn more about how you can implement it to support your organization, please contact Julia Agostinelli, Education Programs Consultant, by phone at 916-322-9503 or by e-mail at JAgostinelli@cde.ca.gov.
Sincerely,
Tom Torlakson
TT:ja
2017-06110
Last Reviewed: Wednesday, April 10, 2019
Recently Posted in Editorials & Letters