The 2018 CAAASA Summit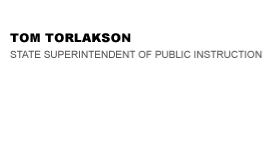 California Department of Education
Official Letter
California Department of Education
Official Letter
October 9, 2017
Dear County and District Superintendents and Charter School Administrators:
ANNOUNCING THE 2018 CALIFORNIA ASSOCIATION OF AFRICAN-AMERICAN SUPERINTENDENTS AND ADMINISTRATORS PROFESSIONAL DEVELOPMENT SUMMIT
I am extending an invitation to you to attend the California Association of African-American Superintendents and Administrators (CAAASA) 2018 Professional Development Summit, Educational Justice: Every Student Succeeds, in Sacramento on March 14–16, 2018.
The 2018 CAAASA Summit will focus on several objectives to highlight evidence-based policies and practices that accelerate educational growth for African American and other underrepresented students.
One of the Summit's principal objectives will be to examine California's new way of accessing and supporting local school and district progress: the California School Dashboard. The Dashboard contains reports that display the performance of local educational agencies, schools, and student groups on a set of state and local measures to assist in identifying strengths, weaknesses, and areas in need of improvement.
The Summit will also include trauma-informed teaching practices, mental and physical health resources, crisis counseling services, and more. The Summit will address specific needs and provide strategies designed to support superintendents, school board members, site administrators, district personnel, higher education representatives, community leaders, teachers, parents, and students.
California must continue to plan for the future, and these plans must include assurance that all our students are provided with equitable opportunities to excel. This is challenging but rewarding work, and we will surely need to develop additional strategies and commit to working even more collaboratively.
I am pleased that the California Department of Education (CDE), CAAASA, and the following co-sponsors are committed to working together to develop strategies to increase excellence in education for our underrepresented students:
Association of California School Administrators
California Association of Latino Superintendents and Administrators
California State Parent Teacher Association
California Head Start Association
California County Superintendents Educational Services Association
California School Board Association
California Educational Technology Professionals Association
Center for Leadership Equity and Research
California Teachers Association
First 5 California
The CDE and I encourage you to share this announcement with all schools in your district.
For more information on this professional development summit, please visit the CAAASA Web site at http://www.caaasa.org for the conference agenda and online registration information.
If you have any questions regarding this subject, please contact Gordon Jackson, Director, Coordinated Student Support Division, by phone at 916-319-0911 or by e-mail at gjackson@cde.ca.gov (NOTE: The previous contact information is no longer valid) Barbara Murchison, Division Director, Educator Excellence and Equity Division, by phone at 916-319-0203 or by email at bmurchison@cde.ca.gov.
Sincerely,
Tom Torlakson
TT:gj
2017-06798
Last Reviewed: Monday, April 15, 2019
Recently Posted in Editorials & Letters