Resources for California Wildfires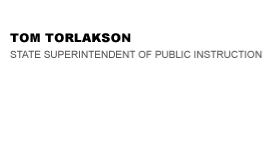 California Department of Education
Official Letter
California Department of Education
Official Letter
October 20, 2017
Dear County and District Superintendents, Charter School Administrators, and Principals:
RESOURCES FOR CALIFORNIA WILDFIRES
Hundreds of schools statewide have been impacted by recent wildfires. I would like to share my deepest sympathies for the families, firefighters, first responders, communities, students, teachers, and school districts that have been affected. The California Department of Education (CDE) is committed to supporting local education agencies as recovery and rebuilding commence and is working closely with federal, state, and local officials to ensure that the needs of public schools are included in all recovery efforts and funding opportunities. This letter shares federal and state level program descriptions and administrative resources.
As the CDE is working with state and federal agencies at the state level, it is imperative at the local level that school district officials collaborate with county governments as Federal Emergency Management Agency (FEMA) and other programs are planned and implemented. This will help ensure schools are included in recovery efforts.
Help us to help you: Please complete a short survey (link below). There are seven questions and you should be able to complete the survey within ten minutes. The survey results will help us best respond to your needs and seek additional funding opportunities for local educational agencies (LEAs) impacted by the wildfires. Some of you may have already received the link to this survey and if you have already completed it, it is not necessary to do so at this time.
Link to survey: https://surveys2.cde.ca.gov/go/2017FireResponse.asp (NOTE: The survey is no longer available).
Survey contact: Lesley Taylor by email at ltaylor@cde.ca.gov
The CDE has compiled a comprehensive Web page as a resource for your LEAs, and information to share with your communities and families. The Web page includes information and contact information on the following topics:
Early Childhood Education
Expanded Learning
Homeless Children and Youth
Nutrition Services
Mental Health Services
Principal Apportionment
School Facilities and Reporting School Site Closures or Damage
Special Education
CDE California School Disaster Recovery web page: https://www.cde.ca.gov/ls/fa/sf/whatsnew.asp.
Federal Emergency Management Agency
The Federal Emergency Management Agency is the federal agency that works through the state, and then primarily with counties and local municipalities to provide federal disaster assistance. FEMA's assistance has now been made available to the state of California in order to supplement state, tribal, and local recovery efforts in the areas affected by wildfires.
FEMA provides two primary types of assistance: individual and public. A chart listing the approved assistance programs for California counties is available below.
FEMA's Individuals and Households Program (IHP) provides financial help or direct services to those who have necessary expenses and serious needs, such as housing and child care assistance, if they are unable to meet these needs through other means. Up to $33,000 (adjusted each year) is available in financial help, although some forms of IHP assistance have limits.
FEMA's Public Assistance (PA) grant program provides federal assistance to government organizations and certain private nonprofit (PNP) organizations.
PA provides grants to state, tribal, territorial, and local governments, and certain types of PNP organizations so that communities can quickly respond to and recover from major disasters or emergencies.
FEMA provides supplemental federal disaster grant assistance for debris removal, life-saving emergency protective measures, and the repair, replacement, or restoration of disaster-damaged publicly-owned facilities, and the facilities of certain PNP organizations. Schools and public early childhood education programs will want to collaborate with county governments to determine if these funds may be used to repair or rebuild damaged school facilities.
October Wildfires 2017: Assistance (as of October 19, 2017)
| County | Individual Assistance | Public Assistance |
| --- | --- | --- |
| Butte | X | X |
| Lake | X | X |
| Mendocino | X | X |
| Napa | X | X |
| Sonoma | X | X |
| Solano | | X |
| Nevada | X | X |
| Orange | X | X |
| Yuba | X | X |
FEMA Individuals and Households Program web resource: http://www.oesnews.com/wp-content/uploads/2017/10/Help-After-a-Disaster-English-Version4.pdf.
FEMA Public Assistance web resource: https://www.fema.gov/public-assistance-local-state-tribal-and-non-profit.
Governor's Office of Emergency Services
The Governor's Office of Emergency Services (Cal OES) is California's agency for providing emergency support and response to disasters. Cal OES works with county officials and other local municipalities to distribute state and federal disaster response and grant funding, including resources from FEMA. Representatives from the CDE are working closely with Cal OES to ensure that the needs of public schools and students are included in the distribution resources.
The Cal OES website includes a number of resources, including an interactive fire map, local assistance centers, emergency proclamations and declarations, and links to various federal assistance programs.
October Wildfires Recovery and Information web resource: http://www.caloes.ca.gov/ICESite/Pages/October-2017-Northern-California-Fires.aspx.
School Safety Plans
Given the widespread impact of the October wildfires, we are more aware than ever that effective school safety planning and emergency preparedness are among educators' most critical responsibilities. The CDE is committed to helping you and your schools become as prepared as possible and to maintain safe and secure school environments year-round.
Safe School Planning web resource: https://www.cde.ca.gov/ls/ss/vp/safeschlplanning.asp.
If you have any questions regarding this subject, please contact Marguerite Ries, Federal Policy Liaison, by phone at 916-319-0615 or (NOTE: The previous contact is no longer available) the CDE Emergency Services Team by e-mail at EmergencyServices@cde.ca.gov.
Sincerely,
Tom Torlakson
TT:db
2017-07420
Last Reviewed: Wednesday, February 17, 2021
Recently Posted in Letters