Availability of Title IV, Part A Funding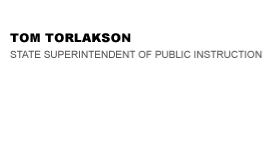 California Department of Education
Official Letter
California Department of Education
Official Letter
January 8, 2018
Dear County and District Superintendents and Charter School Administrators:
AVAILABILITY OF TITLE IV, PART A FUNDING
The California Department of Education (CDE) is pleased to announce the availability of funds for the Student Support and Academic Enrichment (SSAE) program under Title IV, Part A of the Elementary and Secondary Education Act (ESEA) as amended by the Every Student Succeeds Act (ESSA). These funds are intended to increase the capacity of local educational agencies (LEAs) and schools to meet the goals of the ESEA by (1) providing all students with the access to a well-rounded education, (2) improving school conditions for student learning, and (3) improving the use of technology in order to improve the academic achievement and digital literacy of all students.
The allocation to each LEA will proportionally be the same as the amount the LEA received under Title I, Part A, Subpart 2 for the preceding fiscal year (i.e.; if the LEA received 2 percent of the total funds available statewide for Title I, Part A Subpart 2 in fiscal year 2016–17, then the LEA will receive 2 percent of the total funds available statewide in fiscal year 2017–18 for Title IV, Part A). The minimum funding for any LEA will not be less than $10,000. The total amount of funds for Title IV, Part A available for allocation to LEAs is $44,097,156.
An LEA may transfer all, or a portion of, funds it receives under Title IV, Part A to other programs to better address local needs. The programs to which the LEA may transfer these funds are: Title I, Parts A, C, or D; Title II, Part A; Title III, Part A; and, Title V, Part B. Before an LEA may transfer funds, it must engage in timely and meaningful consultation with appropriate private school officials.
The allocation and apportionment information for ESSA programs is available on the CDE Categorical Programs Web page at: https://www.cde.ca.gov/fg/aa/ca/. Title IV, Part A will be added to the Web page shortly. Federal statutes require the CDE to implement cash management practices that minimize the time elapsing between the receipt and disbursement of funds by recipients of federal grants awarded by the CDE. The Federal Cash Management Data Collection (CMDC) system was implemented to provide the CDE with necessary data to comply with this requirement. Title IV, Part A is subject to federal cash management requirements. Under the federal Tydings Amendment, Section 421(b) of the General Education Provisions Act, any funds that are not obligated at the end of the federal funding period, July 1, 2017, through September 30, 2018, shall remain available for obligation for an additional period of 12 months, through September 30, 2019.
On January 1, 2018, to facilitate adding Title IV, Part A to the 2017–18 Application for Funding, the CDE will temporarily close the 2017–18 Application for Funding data entry form in the Consolidated Application and Reporting System (CARS). Previously certified data will not be removed from the CARS database. The 2017–18 Application for Funding form will be re-opened when the 2017 Winter Release data collections are released.
When the 2017–18 Application for Funding is re-opened, it will include an option to apply for Title IV, Part A SSAE funds. LEAs will have until February 28, 2018, to choose to apply for Title IV funds.
If your LEA will not be applying for Title IV, Part A funds, there is no need for your LEA to change the 2017–18 Application for Funding.
If your LEA applies for Title IV, Part A funds, your LEA will need to provide (in a new data entry field on the 2017–18 Application for Funding) the date the local governing board reviewed and approved the plans for Title IV, Part A funds. The date field cannot be left blank and will only allow an LEA to enter a future date so long as it is on or before March 31, 2018. The LEA should be able to produce board meeting minutes which support that the local governing board has reviewed and approved plans for Title IV, Part A funds. Specifically, the law requires that:
"Each school receiving consolidated application funds as defined in Section 3900(b), (c), (d), (h), and (i), shall develop a comprehensive program plan for students who will receive additional services from these funds." (5 California Code of Regulations 3930 found on the Westlaw California Code of Regulations Web page at https://govt.westlaw.com/calregs/Document/I4915BCB0D47F11DEBC02831C6D6C108E?viewType=FullText&originationContext=documenttoc&transitionType=CategoryPageItem&contextData=(sc.Default)&bhcp=1)
"The plan required by this section shall be reviewed annually and updated, including proposed expenditure of funds allocated to the school through the consolidated application…The plans shall be reviewed and approved by the governing board of the local education agency at a regularly scheduled meeting whenever there are material changes that affect the academic programs for students covered by the programs identified in Section 64000." [California Education Code 64001(g)].
If you have any questions regarding this subject, please contact Tom Herman, Education Administrator, Coordinated School Health and Safety Office, by phone at 916-319-0914 or by email at THerman@cde.ca.gov.
Sincerely,
Tom Torlakson
TT:mr
2018-08611
Last Reviewed: Wednesday, January 10, 2018
Recently Posted in Editorials & Letters