California Student Mental Wellness Conference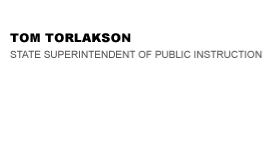 California Department of Education
Official Letter
California Department of Education
Official Letter
January 18, 2018
Dear County and District Superintendents, Charter School Administrators, and High School Principals:
CALIFORNIA STUDENT MENTAL WELLNESS CONFERENCE
I am writing today to invite you to participate in the Second Annual California Student Mental Wellness Conference: Promoting Student Mental Wellness and Improving School Climate on Wednesday, February 28, and Thursday, March 1, 2018, in Rocklin, California. This conference is co-sponsored by the California Department of Education and Wellness Together.
The principal focus of this two-day conference is to identify interventions to successfully support students who may have mental health needs and to discover new ways to keep our students in school and engaged in learning when they experience behavioral difficulties.
This conference will both inspire and assist school districts to identify systematic strategies that support student mental health. All staff members play pivotal roles and influence students' lives. The conference will address how to use this influence to reap positive outcomes. Workshops are designed for all staff members, including classified staff who too often do not receive professional development in this area.
Conference participants will learn how to (1) use practical skills from the state's leading voices in student mental health, (2) promote student mental wellness, (3) create a positive school climate, and (4) address social-emotional barriers to increase student learning.
A school climate that includes caring relationships between staff and students, physical and emotional safety, and academic and emotional supports truly makes a positive impact on student learning. We also know that our collaborative efforts to support our students' academic success are more effective when students' mental health needs are met.
For more information on the conference, please visit the Wellness Together Web page at http://www.wellnesstogether.org/conference/.
If you have any further questions, please contact Monica Nepomuceno, Education Programs Consultant in the Educational Options, Student Support, and American Indian Education Office, by phone at 916-323-2212 or by e-mail at mnepomuceno@cde.ca.gov.
Sincerely,
Tom Torlakson
TT:mn
2017-07232
Last Reviewed: Thursday, January 18, 2018
Recently Posted in Editorials & Letters