21st Century Learning Exemplar Program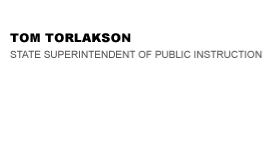 California Department of Education
Official Letter
California Department of Education
Official Letter
January 19, 2018
Dear County and District Superintendents and Charter School Administrators:
21st CENTURY LEARNING EXEMPLAR PROGRAM
I am excited to update you on the progress promoting 21st Century Learning in several areas.
First, I am pleased to announce that applications are now being accepted through the end of this month by The Partnership for 21st Century Learning for its 21st Century Learning Exemplar Program. Applications may be submitted in these areas:
Elementary Schools
Middle Schools
High Schools
Beyond School
Preschool and Early Childhood Programs
School Districts
Detailed information about the Exemplar Program and the Application process, including a pre-assessment to see if your program is ready, is available at http://www.p21.org/news-events/p21blog/2296-p21-exemplars-represent-best-practices-in-21c-teaching-and-learning.
I would also like to congratulate three California Schools who earned the Exemplar designation in 2017:
Arroyo Elementary School in Ontario
International Studies Learning Center in South Gate
Lighthouse Community Charter School in Oakland
Finally, the link above provides information about the Partnership for 21st Century Learning's March 27–28 national conference, "Patterns of Innovation," which will be held at High Tech High in Napa.
For more information, please contact David Militzer, Education Programs Consultant, High School Innovations and Initiatives Office, by phone at 916-323-5146 or by email at dmilitzer@cde.ca.gov.
Sincerely,
Tom Torlakson
TT:dm
2018-00484
Last Reviewed: Monday, January 22, 2018
Recently Posted in Editorials & Letters