Implementation of AB 1575 (Pupil Fees) Letter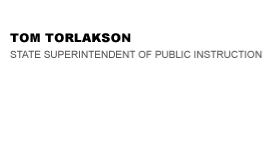 California Department of Education
Official Letter
California Department of Education
Official Letter
November 16, 2012
Dear County and District Superintendents and Charter School Administrators:
Implementation of Assembly Bill (AB) 1575
On September 29, 2012, Governor Jerry Brown signed into law AB 1575, Pupil Fees, which restates existing law prohibiting a school from requiring a pupil to pay a fee, deposit or other charge not specifically authorized by law, for participation in an educational activity.
Beginning January 1, 2013, AB 1575 provides that a complaint regarding pupil fees may be filed with the principal of a school under the Uniform Complaint Procedures (UCP). The complaint may be filed anonymously. If a public school finds merit in the complaint, then AB 1575 requires the public school to provide a remedy to all affected pupils, parents and guardians that, where applicable, includes reasonable efforts to ensure full reimbursement, subject to regulations to be adopted by the State Board. A complainant who is dissatisfied with a local educational agency's (LEA's) Decision may appeal the Decision to the California Department of Education (CDE). The complainant shall receive a written appeal decision within 60 days of the CDE's receipt of the appeal.
AB 1575 requires public schools to establish local policies and procedures to implement the provisions of AB 1575 on or before March 1, 2013. LEAs must update their UCP Annual Notice to include pupil fees information and must distribute an updated notice to employees, pupils, parents/guardians, advisory committee members, private school officials and other interested parties. Starting on July 1, 2014, and every 3 years thereafter, the CDE will provide guidance to LEAs regarding pupil fees and will provide this information on the CDE Web site at http://www.cde.ca.gov/.
Attached is a copy of AB 1575 for your information. I appreciate your help in making pupils, teachers, and members of your community aware of AB 1575. Thank you for all you do to prepare California's pupils to succeed in school and beyond.
Sincerely,
Amy Bisson Holloway, General Counsel
Legal, Audits, and Compliance Branch
ABH:car
Attachments [http://www.leginfo.ca.gov/pub/11-12/bill/asm/ab_1551-1600/ab_1575_bill_20120831_enrolled.html]

cc: Categorical Programs Directors
Uniform Complaint Procedures Coordinators
Last Reviewed: Tuesday, September 5, 2017
Recently Posted in Complaint Procedures
No items posted in the last 60 days.