Implementation of AB 9 (Seth's Law) Letter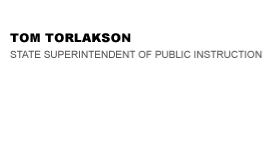 California Department of Education
Official Letter
California Department of Education
Official Letter
Dear County and District Superintendents:
Implementation of Assembly Bill (AB) 9 in Relation to
Uniform Complaint Procedures
As you know, California Assembly Bill (AB) 9, or "Seth's Law," effective July 1, 2012, is a new law that reinforces and expands the Safe Place to Learn Act to help safeguard all public school students. "Seth's Law" is named after a 13-year-old California student who committed suicide after being bullied at school.
California public schools are required to adopt policies to protect students who are targets of unlawful discrimination and harassment. Beginning July 1, 2012, the scope was expanded to include complaints alleging unlawful intimidation and bullying due to actual or perceived characteristics such as age, ancestry, color, ethnic group identification, gender expression, gender identity, gender, disability, nationality, race or ethnicity, religion, sex, sexual orientation, or a person's association with a person, or group, with one or more of these actual or perceived characteristics, in any program or activity that receives or benefits from state financial assistance. These complaints will continue to be processed through the LEA's UCP.
The California Department of Education (CDE) shall monitor LEAs through the CDE's Federal Programs Monitoring (FPM) process to ensure each LEA is fulfilling UCP requirements in accordance with the Safe Place to Learn Act.
Attached to this letter are a Sample UCP Policies and Procedures (DOC; Posted 22-Jun-2017) and a Sample UCP Annual Notice 2017-2018 (DOC; Posted 22-Jun-2017). All LEAs are encouraged to utilize these sample documents to comply with the requirements of AB 9. These free sample documents are currently available on the California Accountability and Improvement System (CAIS) and will soon be posted on the UCP website of the Categorical Programs Complaints Management office. I have also attached a copy of Assembly Bill No.9 for your reference.
For more information regarding UCP requirements in AB 9, please contact the Categorical Programs Complaints Management office in the California Department of Education at 916-319-0929. Please be advised, that as in the past, complaints or appeals received by the Department related to allegations of unlawful discrimination, harassment, intimidation, and bullying must be directed to the Office of Equal Opportunity.
I appreciate your help in making students, teachers, and members of your community aware of AB 9 and thank you for all you do to prepare California's students to succeed in school and beyond.
Sincerely,
Amy Bisson Holloway, General Counsel
Legal, Audits, and Compliance Branch
Last Reviewed: Thursday, December 28, 2017
Recently Posted in Complaint Procedures
No items posted in the last 60 days.