2016–17 Notification of Local Educational Agencies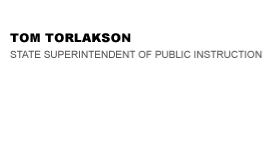 California Department of Education
Official Letter
California Department of Education
Official Letter
June 24, 2016
[Name], Superintendent
[Name of District]
[Street Address]
[City, CA Zip]
[Name], Principal
[Name of School]
[Street Address]
[City, CA Zip]
Dear Superintendent [Name] and Principal [Name]:
Subject: 2016–17 Notification of Local Educational Agencies Selected for Civil Rights Review
The California Department of Education's Office of Equal Opportunity (OEO) will begin conducting the annual Civil Rights Review (CRR) of schools that offer career and technical programs in September 2016. Your local educational agency (LEA) has been selected for an on-site review. The selection of your LEA was based on the results of an analysis comparing career and technical program enrollment data to the overall enrollment data for the LEA. Enrollments by gender, race, and disability populations were analyzed for disproportions (either over representation or under representation). LEAs showing the greatest overall disproportionate enrollments by gender, race, or disability were selected for this review.
Reviews will occur from September 2016 to May 2017. The schedule of reviews including the school site selection is available on the CRR Web page at http://www.cde.ca.gov/ta/cr/cterights.asp. Your date of review has been tentatively scheduled for start date–end date.
The California Civil Rights Compliance Review Instrument will serve as the program instrument in these reviews. It is to be used as a resource in assembling appropriate documentation for each of the requirements. This document is available on the above noted Web page. The success of your review will be enhanced by your efforts to upload necessary documentation at least 30 days prior to your review date.
Every LEA must complete the General Information Form. Please e-mail it to oeocte@cde.ca.gov by June 24, 2016. This form is enclosed and is also available on the above noted Web page. Following the receipt of the General Information Form, OEO staff will be in contact with your designated staff (LEA CRR Site Coordinator) to coordinate the review and discuss the preparations for the review, including uploading documents and evidence of compliance into the California Monitoring Tool (CMT). The CMT system will be utilized for the uploading and assembling of documentation only. It is not sufficient to provide a link in lieu of providing actual documentation when responding to review requirements. Following the on-site review, a Letter of Findings (LOF) will be issued separately by the OEO within 30 calendar days. LEAs with areas of non-compliance are required to complete a Voluntary Compliance Plan (VCP) within 60 days following the LOF date.
For more information, training on the CMT system, and other resources, please visit the CRR Web page at http://www.cde.ca.gov/ta/cr/cterights.asp. If there are any questions related to the CMT system, please contact Stacy Savoca by telephone at 916-319-0502 or by e-mail at ssavoca@cde.ca.gov. If you have any questions regarding the CRR instrument or review, please contact the Office of Equal Opportunity by telephone at 916-445-9174 or by email at oeocte@cde.ca.gov.
Sincerely,
/s/
Sharon Felix-Rochon, Director
Office of Equal Opportunity
SFR:co
Enclosure
Last Reviewed: Tuesday, June 19, 2018
Recently Posted in Department Information