2013 Statewide and Similar school Ranks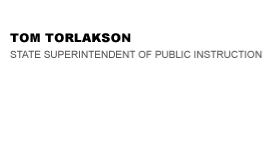 California Department of Education
Official Letter
California Department of Education
Official Letter
May 7, 2014
Dear Accountability Coordinators:
2013 Statewide and Similar School Ranks
The purpose of this e-mail is to inform you that the California Department of Education (CDE) will be producing the statewide and similar schools ranks for 2013. In an April 2, 2014 letter to county/district superintendents and charter school administrators (see attached), it stated that the California Education Code requiring API ranking was repealed, and as a result, the statewide and similar schools ranks were not going to be produced for 2013 and beyond. However, the CDE has received input from local educational agencies (LEAs) that producing ranks for 2013 would be beneficial for local purposes. Therefore, since the Growth API was produced for 2013, the corresponding ranks will also be made available. This will be the final set of ranks reported.
The ranks will be available mid-May on the CDE Accountability Progress Reporting (APR) Web page at http://www.cde.ca.gov/ta/ac/ar/ and will be reported in the school-level 2013 Growth API reports. We will send a follow-up e-mail to all accountability coordinators once the current 2013 Growth API reports have been revised to include ranking information.
If you have any questions regarding this e-mail or if you have any questions regarding API or AYP reports, please contact the Academic Accountability Unit by phone at 916-319-0863 or by e-mail at aau@cde.ca.gov.
Sincerely,
/s/
Keric Ashley, Director
Analysis, Measurement, and Accountability Reporting Division
KA:js
Last Reviewed: Wednesday, February 1, 2017
Recently Posted in Charter Schools