Limited English Proficient Annual Survey Letter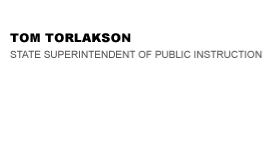 California Department of Education
Official Letter
California Department of Education
Official Letter
July 31, 2017
Dear Select County and District Superintendents and Charter School Administrators:
TITLE III ENGLISH LEARNER PROGRAM ANNUAL SURVEY
The Elementary and Secondary Education Act, Title III, Part A, Section 3121, requires each Title III English Learner Program subgrantee to report on language instruction programs and activities it conducts. The California Department of Education (CDE) has created an online survey to comply with this requirement to report on the 2016–17 school year. The online survey will be available from August 14, 2017, through September 15, 2017.
The survey questions relate to the implementation of language instruction programs in your local educational agency during the 2016–17 school year, whether or not paid for with Title III funds. Consortium leads should submit a separate survey for each consortium member. The director of language instruction programs in your agency should complete the survey.
You may find the online survey on the CDE Title III English Learner Program Annual Survey Web page at http://www2.cde.ca.gov/title3edprogram/ellogon.aspx. You will need the personal identification number (PIN) provided on the enclosed Logon Information document in order to obtain access to the survey.
If you have any questions regarding this subject, please contact Pamela Lucas, Associate Governmental Program Analyst, Language Policy and Leadership Office, by phone at 916-323-5739 or by e-mail at plucas@cde.ca.gov.
Sincerely,
Veronica Aguila, Ed. D., Director
English Learner Support Division
VA:pl
Enclosure
Last Reviewed: Wednesday, August 2, 2017
Recently Posted in English Learners