Private School Affidavit Annual Password Notice
Private School Affidavit Annual Password Notice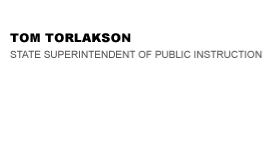 California Department of Education
Official Letter
California Department of Education
Official Letter
September 21, 2018
Dear Private School Administrator:
PASSWORD FOR FILING THE ANNUAL PRIVATE SCHOOL AFFIDAVIT
California Education Code Section 33190 requires private schools to file a Private School Affidavit (PSA) with the State Superintendent of Public Instruction between October 1 and 15 of each year. The PSA will be available online October 1, 2018. The password for your school is noted below:
School: SCHOOL NAME
Password: PASSWORD
To File the PSA Online:
Access the PSA Web page at http://www.cde.ca.gov/sp/ps/affidavit.asp
Locate the link for "Existing school with six or more students"
Using the A–Z Index, click on the first letter of your school's name
Scroll down the list until you locate your school by name and address
Verify that you have the correct school by checking the address of the school
Click on "Fill out Affidavit for this school"
Enter your school's unique eight-digit password: PASSWORD
Complete the Affidavit; if you wish to receive an e-mail confirmation of your filing, please include an e-mail address in field 9 – School E-mail Address
Click the "Submit Form" button to send the form electronically
The screen should display "Form Submitted", the date, and a "Confirmation" number. If this information does not display, please call our office for assistance
Print a copy of the completed Affidavit showing the confirmation number and retain it for your record
For information regarding Filing the Private School Affidavit, please visit the California Department of Education Filing the Private School Affidavit Web page at http://www.cde.ca.gov/sp/ps/affidavithome.asp.
If you have any questions please contact the Teacher and Leader Policy Office by phone at 916-445-7331 or by e-mail at privateschools@cde.ca.gov.
Sincerely,
/s/
Kristen Cruz Allen, Administrator I
Teacher and Leader Policy Office

KCA:aw
Last Reviewed: Tuesday, October 2, 2018
Recently Posted in Private Schools and Schooling at Home
NP PS Equitable Services Timeline (added 26-Jul-2019)
Timeline for State Level Nonprofit Private School (NP PS) Equitable Services Professional Development Consultation.