October 21, 2014 Notice to all Affidavit Filers
October 21, 2014 Notice to all Affidavit Filers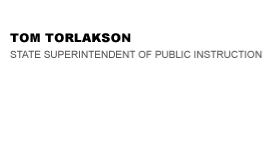 California Department of Education
Official Letter
California Department of Education
Official Letter
October 21, 2014
Dear Private School Administrator:
As a filer of the Private School Affidavit, you may have received a communication from persons or organizations offering to facilitate your annual filing of the Affidavit. Please be aware that the persons/organizations contacting you are in no way affiliated with the California Department of Education (CDE) and play no role in the filing of the Affidavit or any other obligations that private schools (including private home schools) may have to the State.
You may file the annual Private School Affidavit online by visiting the Filing the Private School Affidavit Web page at http://www.cde.ca.gov/sp/ps/rq/affidavit.asp on the CDE Web site. Filing online ensures timely submission of the Affidavit and allows filers that provide an e-mail address in Item 9 of the Affidavit to receive an e-mail confirmation of their filing.
If filing online is not an option, a paper Affidavit or a statement in lieu of the Affidavit may be filed by mail. Any filing that is done by mail must be submitted with an original signature and dated. Please note that paper forms may not be attached to e-mails or faxed. Paper Affidavits and statements in lieu must include all required components. To receive a paper Affidavit, please e-mail privateschools@cde.ca.gov or call 916-445-7331. Mail the completed paper Affidavit or statement in lieu to:
Title II Leadership Office – Private Schools
California Department of Education
1430 N Street, Suite 4309
Sacramento, CA 95814
The CDE strongly suggests not using any outside resources to assist you in filing the Affidavit. If you have any questions or need assistance completing the Affidavit, please contact us at privateschools@cde.ca.gov or by telephone to (916) 445-7331.
Thank you,
Barbara Murchison, Administrator
Title II Leadership Office
Professional Learning Support Division
Last Reviewed: Wednesday, May 24, 2017
Recently Posted in Private Schools and Schooling at Home
No items posted in the last 60 days.