School Improvement Grant, Cohort 2, PI Start-Over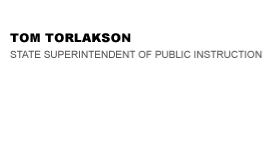 California Department of Education
Official Letter
California Department of Education
Official Letter
October 25, 2012
Dear Select County and District Superintendents and Charter School Administrators:
SCHOOL IMPROVEMENT GRANT PROGRAM IMPROVEMENT WAIVER
This letter provides you with information about Cohort 2 School Improvement Grant (SIG) local educational agency's request for a waiver of Section 1116(b)(12) of the Elementary and Secondary Education Act. The waiver permits Cohort 2 SIG schools that are implementing a turnaround or restart model to "start over" in the school improvement timeline. (Note: This waiver applies to Tier I and Tier II schools only.)
I am pleased to confirm the "start over" in Program Improvement (PI) timeline status of the Cohort 2 SIG schools listed on the attachment. This means that the schools listed are no longer in PI. The earliest any of these schools could re-enter PI is the beginning of the 2014–15 school year (SY). For those schools not making Adequate Yearly Progress targets for two consecutive years (2012–13 and 2013–14), the earliest they would be required to offer public school choice is the start of the 2014–15 SY, and the earliest they would be required to offer supplemental educational services is the start of the 2015–16 SY.
The change in PI status for Cohort 2 SIG schools implementing the restart or turnaround models is reflected in the PI reports on the California Department of Education Accountability Progress Reporting Web site at http://www.cde.ca.gov/ta/ac/ar/. The PI status for these schools is now shown as Not in PI.
If you have any questions regarding this subject, please contact the School Turnaround Office, by phone at 916-319-0833 or by e-mail at STO@cde.ca.gov.

Sincerely,

/s/

Deborah V.H. Sigman, Deputy Superintendent
District, School, and Innovation Branch

DS:cp
Attachment - List of PI Start Over Waiver Schools [http://www.cde.ca.gov/sp/sw/t1/sig2piwaiverltr.xls] (XLS)
Last Reviewed: Tuesday, December 27, 2016
Recently Posted in Title I