Featured Speaker Biographies
2018 California Title I Conference Featured Speaker Biographies
---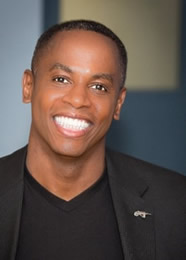 Adolph Brown
Dr. Adolph Brown, III, is the Founder, President, and CEO of The Business and Education Authority Leadership Institute. As a former public school educator and credentialed administrator, tenured university professor, university dean, and businessman, he has over 25 years of experience as an educator.
Dr. Brown has extensive personal and professional experience with Title I, character education, the Elementary and Secondary Education Act as reauthorized by the Every Student Succeeds Act, early childhood education development programs, Head Start, Advancement Via Individual Determination, alternative education, special needs, school counselors, special education, 21st Century Community Learning Centers, career and technical education, afterschool programming, and School-to-Prison Pipeline paradigms.
---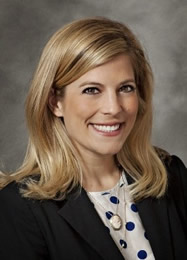 Bonnie Little Graham
As a partner with Brustein and Manasevit, PLLC, Bonnie Little Graham, Esquire, actively represents federal education grantees and subgrantees in the resolution of adverse audit and program review determinations, civil rights complaints, and other administrative legal actions. Ms. Graham also works closely with clients on issues pertaining to "high-risk" grantee and subgrantee designations and in developing compliant policies and procedures. Ms. Graham regularly conducts workshops, mock monitoring reviews, and provides other requested technical assistance on the requirements of the Uniform Administrative Requirements, Cost Principles, and Audit Requirements for Federal Awards, the Every Student Succeeds Act, and the Individuals with Disabilities Education Act.
---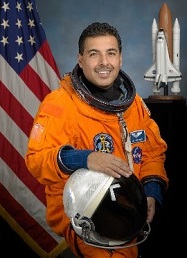 José Hernández
Engineer, former National Aeronautics and Space Administration (NASA) Astronaut, and CEO of Tierra Luna Engineering, LLC, Dr. José Hernández has a long history in the field of engineering and space. He earned his Bachelor of Science degree in Electrical Engineering at the University of the Pacific and a Master of Science degree in Signals and Systems at University of California, Santa Barbara. Dr. Hernández worked for Lawrence Livermore National Laboratory in California until he joined the Johnson Space Center and became Chief of the Materials and Processes Branch. Dr. Hernández was selected as part of the 19th class of astronauts and completed Astronaut Candidate Training in 2006. In 2009, he was a mission specialist on the STS-128 mission. After leaving NASA, Dr. Hernández served as the Executive Director of Strategic Operations at Merging Excellence and Innovation Technologies in Texas. Since 2013, Dr. Hernández has served as President and CEO of Tierra Luna Engineering, LLC.
As an international motivational speaker, Dr. Hernández also runs the José M. Hernández Reaching for the Stars Foundation. The foundation encourages youth in Central California to become interested in the fields of Science, Technology, Engineering, and Mathematics (STEM). The foundation offers quarterly STEM events, an annual summer program to spark youth interest, and provides first-generation high school seniors with college scholarships.
---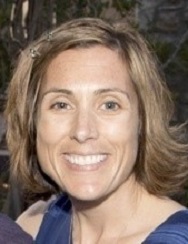 Heather Hoffman
Heather Hoffman is the Director of Urban Education and Community Outreach for 3Strands Global Foundation. At 3Strands Global Foundation, Ms. Hoffman's primary role is the roll-out and implementation of the PROTECT Human Trafficking Prevention Education Program. Ms. Hoffman has been training teachers and educating students for the past three years. Her understanding of what is necessary to implement prevention education in schools as well as obtaining resources for trafficking victims, has allowed 3Strands Global to grow the PROTECT program. Ms. Hoffman also manages outreach, which includes corporate and community education. She also speaks at awareness events to raise the understanding of human trafficking within California communities. Ms. Hoffman has a Bachelor of Science degree in Criminal Justice and Corrections from California State University, Sacramento.
---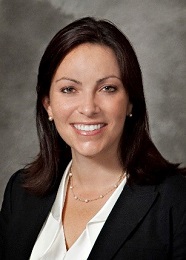 Tiffany Winters Kesslar
Tiffany Winters Kesslar, Esquire, as a partner at Brustein and Manasevit, PLLC, assists her clients with both fiscal and programmatic aspects of federal education programs, including the Every Student Succeeds Act and the Individuals with Disabilities Education Act. Ms. Kesslar also works with clients on the requirements of the Office of Management and Budget's Uniform Grant Guidance and other federal administrative regulations, such as the General Education Provisions Act and the Education Department General Administrative Regulations. Ms. Kesslar regularly serves as a keynote speaker on federal education grant compliance. Ms. Kesslar has developed and conducted trainings, webinars, and audio conferences on federal grant management and the fiscal and programmatic requirements of various federal programs. Ms. Kesslar also conducts mock monitoring and internal control reviews of state agencies, local educational agencies, institutions of higher education, and nonprofits for fiscal and programmatic compliance with federal administrative requirements.
---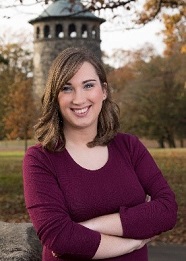 Sarah McBride
Sarah McBride is the National Press Secretary for the Human Rights Campaign (HRC) and the author of the book, Tomorrow Will Be Different: Love, Loss, and the Fight for Trans Equality. In 2012, Ms. McBride made national headlines when she came out as transgender while serving as student body president at American University. A native of Wilmington, Delaware, Ms. McBride serves on the Board of Directors of Equality Delaware, the state's primary LGBTQ-advocacy organization. In that capacity, Ms. McBride helped lead the successful effort to add gender identity and expression to her state's nondiscrimination and hate-crime laws. In 2008, Ms. McBride worked for Governor Jack Markell (D-DE) and, in 2010, worked for former Attorney General Beau Biden (D-DE). Prior to working at HRC, Ms. McBride worked on LGBTQ equality at the Center for American Progress and interned at the White House, the first out trans woman to do so. Ms. McBride became the first openly transgender person to address a major party political convention when she spoke at the 2016 Democratic National Convention in Philadelphia.
---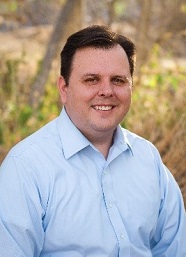 Brian McDaniel
Dr. Brian McDaniel, a 2018 California Teacher of the Year and National Teacher of the Year nominee, is a music educator who has raised over $1,000,000 through grants, donations, sponsorships, and fundraisers to ensure access for every child in his music program. As an educator for 12 years, Dr. McDaniel has successfully built award-winning elementary, middle, and high school music programs, serves in leadership with various school and teacher organizations, and is an educational justice advocate who is passionate about helping students overcome obstacles through academic opportunities. Choosing to serve in Title I schools, Dr. McDaniel founded The Regiment, a student-led music organization, which serves as a safety net for students and helps them overcome the trials of school and life. The Regiment works continuously to improve school climate and academic performance by living up to its motto of rising "Beyond All Expectations." A native of Desert Hot Springs, Dr. McDaniel is the Director of Bands and Choirs at Painted Hills Middle School in the Palm Springs Unified School District, and an Adjunct Professor, School of Arts and Sciences, at Brandman University.
---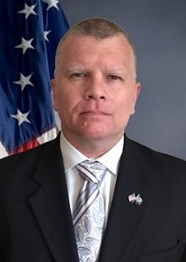 Richard Scott Mitchem
Richard Scott Mitchem currently serves as the Supervisory Protective Security Advisor, U.S. Department of Homeland Security, Office of Infrastructure Protection (IP) for Southern California and Arizona. Mr. Mitchem ensures all Office of IP critical infrastructure protection programs and services are delivered to state, local, and tribal stakeholders, and private sector owners and operators.
Mr. Mitchem supervises activities conducted to address cyber and physical risks and performs vulnerability assessments for critical infrastructures and assets; acts as a physical and technical security advisor to federal, state, and local response agencies; and supports both public and private sector partners for effective and efficient information gathering, intelligence analysis, and information sharing.
As a retired Air Force Special Agent and certified Technical Surveillance Countermeasure investigator, Mr. Mitchem has over 30 years of experience and training in criminal, counterintelligence, and counterespionage investigations, risk and threat assessments, analysis of security requirements, and security management and program development.
Mr. Mitchem holds a Bachelor of Science degree in Occupational Education from Wayland Baptist University and a Master of Science degree in Business Administration from Chaminade University and is board certified by ASIS International as a Certified Protection Professional and a Physical Security Professional.
---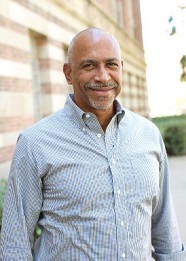 Pedro Noguera
Dr. Pedro Noguera is a Distinguished Professor of Education at the Graduate School of Education and Information Studies at University of California, Los Angeles (UCLA). His research focuses on the ways in which schools are influenced by social and economic conditions, as well as by demographic trends in local, regional, and global contexts. Dr. Noguera is the author of 12 books, including his most recent book, Race, Equity and Education: The Pursuit of Equality in Education 60 Years After Brown, and has published over 200 articles and monographs. Dr. Noguera appears as a regular commentator on educational issues on several national media outlets, and his editorials on educational issues have appeared in the New York Times, Washington Post, Wall Street Journal, Dallas Morning News, and Huffington Post. Prior to joining the faculty at UCLA, Dr. Noguera served as a tenured professor and holder of endowed chairs at New York University (NYU), Harvard University, and the University of California, Berkeley. Dr. Noguera served as a Trustee for the State University of New York as an appointee of the Governor. In 2014, Dr. Noguera was elected to the National Academy of Education. Dr. Noguera recently received awards from the Center for the Advanced Study of the Behavioral Sciences at Stanford University, the National Association of Secondary Principals, and the McSilver Institute at NYU for his research and advocacy efforts aimed at fighting poverty.
---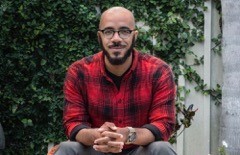 Clint Smith
Clint Smith is a writer, teacher, and Ph.D. candidate in Education, with a concentration in Culture, Institutions, and Society, at Harvard University. Mr. Smith is a recipient of the National Science Foundation's Graduate Research Fellowship with research interests that include mass incarceration, the sociology of race, and the history of U.S. inequality. Mr. Smith previously taught high school English in Prince George's County, Maryland, where, in 2013, he was named the Christine D. Sarbanes Teacher of the Year by the Maryland Humanities Council.
Mr. Smith has spoken at the 2015 TED Conference in Vancouver, British Columbia, the U.S. Department of Education, the International Baccalaureate Conference of the Americas, and the Aspen Summit on Inequality and Opportunity. Mr. Smith's two TED Talks: The Danger of Silence and How to Raise a Black Son in America, collectively, have been viewed more than five million times. Mr. Smith is a National Poetry Slam champion and a 2017 recipient of the Jerome J. Shestack Prize from the American Poetry Review. A published writer, Mr. Smith's first full-length collection of poetry, Counting Descent, published in 2016, won the 2017 Literary Award for Best Poetry Book from the Black Caucus of the American Library Association, was a finalist for a National Association for the Advancement of Colored People Image Award, and was selected as the 2017 book selection by the One Book One New Orleans organization. Mr. Smith earned a Bachelor of Arts degree in English from Davidson College and is an alumnus of the New Orleans Public School System.
Last Reviewed: Monday, September 24, 2018
California Title I Conference


Title I, Part A federal funds help to meet the educational needs of low-achieving students in California's highest-poverty schools.
Trending in Title I: Improving Academic Achievement
Recently Posted in Title I: Improving Academic Achievement
No items posted in the last 60 days.