RELEASE: 2014–15 TITLE III ACCOUNTABILITY REPORTS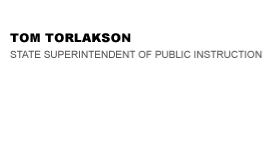 California Department of Education
Official Letter
California Department of Education
Official Letter
February 03, 2016
Dear Accountability Coordinators:

RELEASE: 2014–15 TITLE III ACCOUNTABILITY REPORTS


The purpose of this e-mail is to inform you that the 2014–15 Title III Accountability Reports are now available on the California Department of Education (CDE) Web page at http://www.cde.ca.gov/ta/ac/t3/. This Web page contains the following reports, as well as accompanying downloadable data files and supporting documentation:
2014–15 Title III Accountability Reports
2014–15 Research Files - Data Files
Please note that changes were made to the 2014–15 Title III Accountability Reporting system this year. Due to the newly enacted Every Student Succeeds Act, there will be no new AMAO determinations for the 2014–15 school year. If your local educational agency has an improvement status for the 2014–15 school year, you will be expected to continue to implement the 2014–15 corrective measure(s).
Please share this letter with your Title III Coordinator. If you have questions about Title III accountability, please contact Stephanie Woo, Education Research and Evaluation Consultant, Data Visualization and Reporting Office, by phone at 916-323-3071 or by e-mail at amao@cde.ca.gov. If you have any questions regarding Title III Improvement Plan status, please contact the Language Policy and Leadership Office by phone at 916-319-0845.
Sincerely,
/s/
Jonathan Isler, PhD
Education Research and Evaluation Administrator
Data Visualization and Reporting Office
California Department of Education
JS:sw
Last Reviewed: Tuesday, May 23, 2017
Recently Posted in Accountability