CELDT Score Transfer Requirement Reminder Letter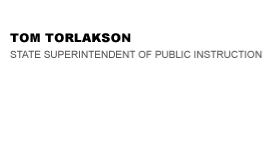 California Department of Education
Official Letter
California Department of Education
Official Letter
June 15, 2012
Dear CELDT District Coordinators:
REQUEST FORM CELDT SCORE
State law (Education Code Section 60810) and federal law (No Child Left Behind Act of 2001 Title 3, Subpart 2, Section 3121[d][1]) require the evaluation of the progress of children in attaining English proficiency " . . . including a child's level of comprehension, speaking, listening, reading, and writing skills in English." When a student transfers from one district to another, and the new district requests the student's previous CELDT scores, the former district must provide them. This includes the student's overall proficiency level and the results for each domain (listening, speaking, reading, and writing).
Each pupil's CELDT records shall be transferred by the sending district within 20 calendar days (California Code of Regulations, Title 5, Section 11512). If a school or district chooses to use the Request Form CELDT Score as its method for obtaining CELDT records, the school or district must complete the first two sections and send it to the school site or district CELDT Coordinator of the student's school of origin. The school or district of origin then must complete the third section of the form and return the form to the school in a timely manner ensuring confidentiality.
If you need assistance or have questions, please contact the English Language Proficiency Assessments Office by phone at 916-319-0784 or by e-mail at celdt@cde.ca.gov.
Sincerely,
\s\
Patrick Traynor, Director
Assessment Development and Administration Division
PT:gl
Enclosure: District CELDT Score Request Form [http://www.cde.ca.gov/ta/tg/el/documents/celdtscorerequest12.doc] (DOC)
Last Reviewed: Monday, March 5, 2018
Recently Posted in Testing
SB Interim Assessments Glance (PDF) (added 28-Aug-2018)
This document provides a list of available Smarter Balanced (SB) Interim Assessment Blocks for the 2018?19 school year by content area and grade level.