GED Program Notes, April 2014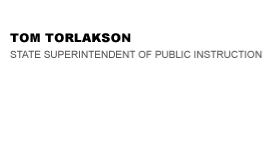 California Department of Education
Official Letter
California Department of Education
Official Letter
April 23, 2014
CALIFORNIA HIGH SCHOOL EQUIVALENCY TESTING PROGRAM UPDATE
California High School Equivalency Test Vendors Selected
On March 13, 2014, the State Board of Education (SBE) approved the use of three high school equivalency tests. The approved tests are the General Educational Development Test (GED) provided by GED Testing Service (GEDTS), the High School Equivalency Test (HiSET) provided by Educational Testing Service, and the Test Assessing Secondary Completion (TASC) provided by CTB/McGraw-Hill.
The California Department of Education (CDE) is currently working with each vendor to negotiate a Memorandum of Understanding (MOU). Local testing centers will have the option to offer one or more of these tests and test takers will have the ability to take a test in paper-based or computer-based formats.
The main attributes of the selected high school equivalency tests are:
The 2014 GED test is offered in a computer-based format, although paper-based versions of the 2002 GED test are currently available for test takers requiring accommodations and inmates at correctional facilities participating in the Transitional Waiver Program. More information about the GED may be found at the GED Testing Service Web site

.
The HiSET will be offered in computer-based and paper-based formats. More information about the HiSET may be found at the HiSET Web site .


The TASC will be offered in computer-based and paper-based formats. More information about the TASC may be found at TASC Web site .


The CDE is in the process of negotiating MOUs with the vendors and revising high school equivalency Web pages to include updated information. Visit the CDE Testing Web page.
Adult School Access to GED Records
Adult schools that need the GED scores of their students for record keeping and graduation planning purposes will be able to access 2014 scores using GED Manager. To gain access to GED Manager, testing center staff are required to participate in a WebEx training conducted by GEDTS. Upon completion of the training, testing center staff will receive a password via e-mail that will allow them to access GED Manager. For more information on GED Manager training, contact the High School and Physical Fitness Assessment Office by e-mail at GEDoffic@cde.ca.gov or by phone at 916-445-9438.
GED Credentialing Service
GEDTS is providing the credentialing service on behalf of the CDE. This service will be provided to both new test takers and individuals who need duplicate transcripts or certificates to apply for employment or higher education. GED test-takers requiring transcripts or certificates should be directed to the GEDTS Request a Transcript Web page

.
Employers and institutions seeking verification that an individual has passed the GED will be able to use the credentialing system to search for and order GED records on behalf of GED test takers. These third party verifications should be directed to the GEDTS Request a Transcript Web page

.
Transitional Waiver Program for Correctional and Locked Facilities Test Materials
GEDTS is implementing a new process for ordering 2002 series testing materials that will make placing orders easier for testing centers. Effective April 15, 2014, any orders for 2002 series testing materials for the Transitional Waiver Program should be placed directly through the GED Testing Service Support Team. Although AccessPoint will still be available for GEDTS communications and documentation, the current ordering system will be replaced with this new process.
After April 15, 2014, testing centers should send all requests for 2002 series testing materials to GEDTSProgramSupport@GEDtestingservice.com with a description of their 2002 series testing material needs. A GEDTS representative will then contact testing center staff to work through the details of their request and complete the order. Testing center orders will still require state GED Administrator approval. GEDTS representatives will work with both the testing center and the state GED Administrator to ensure all approvals are received for each order before shipment.
Sincerely,
/s/
John Boivin, State GED Administrator
Assessment Development and Administration Division
JB: js
Last Reviewed: Monday, September 19, 2016
Recently Posted in Testing
2017–18 ELPAC Timeline (PDF) (added 10-Jan-2018)
This timeline provides all dates in 2017–18 of the significant steps in the processes for administering the Initial and Summative English Language Proficiency Assessments for California (ELPAC).
California Science Test Blueprint (PDF) (added 10-Jan-2018)
These are the assessment blueprints for the California Science Test.
CAASPP Update, Issue 237 (added 10-Jan-2018)
California Assessment of Student Performance and Progress (CAASPP) e-mail update, January 3, 2018.