CAASPP Update, Issue 145
California Assessment of Student Performance and Progress (CAASPP) e-mail update, March 16, 2016.
---
Focusing on the California Assessment of Student Performance and Progress (CAASPP) System, including the Smarter Balanced assessments—a major component of CAASPP—and the California Alternate Assessments and science assessments.
Android 5+ Devices: Upgrades Needed
Because of keyboarding issues identified in Android Mobile Secure Browser (MSB) Version 2.0 on Android 5+ devices, an update to the secure browser is being made. Once the new version is available, local educational agencies (LEAs) using Android 5+ should upgrade to MSB Version 2.1. LEAs using Android 4 devices do not need to upgrade in order to continue testing. If you have questions, please contact the California Technical Assistance Center by phone at 800-955-2954 or by email at caltac@ets.org.
Secure Browser Now Supports Google Chrome Version 47!
The secure browser now supports version 47 of the Google Chrome browser, expanding the range of supported Google Chrome browsers to include versions 41 through 48. Please note, however, that LEAs having previously experienced issues with the text-to-speech accommodation are encouraged to upgrade to Google Chrome 48 for optimal functioning.
In addition, the text-to-speech accommodation is now available for the Smarter Balanced practice test when using Google Chrome version 47 and above. This accommodation was previously available only through the secure browser.
California Alternate Assessments
The administration of the California Alternate Assessments (CAAs) is coming up. Notes to keep in mind:
Please make sure that the students' individualized education programs (IEPs) are up to date on standardized testing or, if using an addendum IEP to address alternate testing, that the IEP information is entered in the California Longitudinal Pupil Achievement Data System and the Test Operations Management System (TOMS).


Now that the CAA practice tests are available on the CAASPP website , please set aside time for students to practice. They will gain experience, and you will have an opportunity to determine the best test settings for them.


One of the embedded supports in the tests is the "zoom" feature. This helpful feature is not only for enlarging the display, but also for focusing the display on the task at hand; that is, zooming in on the particular feature of a question.


The video "California Alternate Assessments—2016" is now available in Spanish as well as English on the California Department of Education (CDE) YouTube channel. Please notify Spanish-speaking parents and guardians of this new resource.
Meet an SNE Member!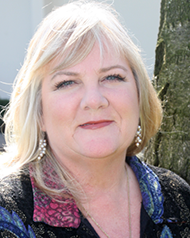 The featured State Network of Educators (SNE) member for March is Leisa Machado, who has been an English language arts educator for more than 22 years. Leisa teaches grade seven English language arts and social studies at Dutcher Middle School in the Turlock Unified School District and serves as an adjunct professor at Brandman University, teaching graduate courses in the teacher education program. She joined the SNE in June 2015 to collaborate with other educators and share, through the Smarter Balanced Digital Library

(Digital Library account required), the curriculum that she creates for her classroom.
Leisa is the first SNE member to be featured in the CDE Formative Assessment in Action video series (see the next article). The video features Leisa's favorite formative assessment strategy, text-on-text graffiti, in which students evaluate and provide feedback on each other's work. She enjoys this strategy because she believes it encourages higher levels of student engagement, authentic language skills practice, and the development of critical reading/writing skills.
Leisa uses the Digital Library not only for instructional resources with her students, but also for professional learning. She shares the professional learning modules with her adult learner community to explain the formative assessment process and help educators implement it in their own classrooms.
To learn more about Leisa and other California members of the State Network of Educators, visit the CDE Meet an SNE Member web page!
New Video Series: Formative Assessment in Action
The CDE is pleased to introduce its Formative Assessment in Action video series, featuring California members of the Digital Library SNE as they demonstrate formative assessment practices in their classrooms. The first video, titled "Rhetorical Reading Review," is now available on the CDE Formative Assessment in Action web page. This 10-minute video features Leisa Machado, this month's featured SNE member (see article above), working with her students and describing how she uses formative assessment to enhance student learning. In it, she chooses an article about the impact video games have on students and has her students annotate the article with various symbols to convey the author's central message, mood or tone, and point of view. Next, the students break into designated groups to complete a poster based on collaborative discussion. Last, the students use text-on-text graffiti to evaluate each other's work and write comments and feedback to each other on the poster. The resource used in the video serves as a template that can be used for a variety of lessons with a text of the teacher's choosing.
Enhancements Made to Digital Library's Search Features
For improved ease of use, Smarter Balanced has added the following enhancements to the Digital Library's search features:
When a search begins, three blue circles appear, indicating that the search is in progress.


Drop-down menus on the filter screen now close automatically after the search is complete.


The back arrow, which is available after a resource card is selected, now returns the user to the search filter page and preserves the most recent search selections.
System Downtime Reminders
March downtime for TOMS will begin at 5 p.m. this Friday, March 18, and end at 7 p.m. on Sunday, March 20.
Downtime for the Test Delivery System and the Online Reporting System will be April 7 at 4 p.m. through April 10 at 9 p.m.
Please share this email with any educators in your local educational agency who would be interested in or benefit from this information. To join the email list, send a blank message to subscribe-caaspp@mlist.cde.ca.gov. Are you a new subscriber? Visit the CDE CAASPP Update web page to find previous issues.
Questions: California Assessment of Student Performance and Progress Office |
caaspp@cde.ca.gov
| 916-445-8765
Last Reviewed: Friday, April 5, 2019
Recently Posted in Testing
Assessment Spotlight, Issue 75 (added 15-Jan-2020)
California Assessment of Student Performance and Progress (CAASPP) email update, January 9, 2020.
CAST Scale Score Ranges (added 13-Jan-2020)
California Science Test (CAST) scale score ranges by grade and achievement levels.
Assessment Spotlight, Issue 72 (added 30-Dec-2019)
California Assessment of Student Performance and Progress (CAASPP) email update, December 4, 2019.