CAASPP Update, Issue 163
California Assessment of Student Performance and Progress(CAASPP) e-mail update, July 20, 2016.
---
Focusing on the CAASPP System, including the Smarter Balanced assessments—a major component of CAASPP—and the California Alternate Assessments and science assessments.
Meet an SNE Member!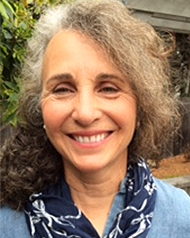 July's featured State Network of Educators (SNE) member is Toni David, a grade five teacher in the Stanislaus Union School District and member of the SNE for three years. Toni's favorite aspect of working with students is the mutual sharing that occurs between teachers and students in the learning process; she learns as much from her students as they learn from her.
Toni and her students are featured in the California Department of Education (CDE) video titled "Developing Defining Sentences," which is part of the CDE Formative Assessment in Action video series. In this video, Toni demonstrates the formative assessment process as her grade five students work in collaborative groups to create defining sentences to enhance a written explanation of why it rains. This video, along with the associated resource "Constructing Scientific Explanations Using Defining Sentences"

(Digital Library account required), is now available in the Smarter Balanced Digital Library.
To learn more about Toni and other members of the Digital Library State Network of Educators, please visit the CDE Meet an SNE Member web page!
Summer Hand Scoring Workshops Continue
The Summer Hand Scoring Workshops were launched this week in Sacramento and will continue through mid-August. Participants will learn to score constructed-response items and performance tasks for English language arts/literacy and mathematics and to prepare students for the Smarter Balanced Summative Assessments.
The remaining workshops, which run from 8:30 a.m. to 4:30 p.m., are scheduled as follows:
July 25—Hilton Garden Inn Del Mar, San Diego
July 27—Courtyard Oxnard, Ventura
July 29—County Office of Education, Los Angeles
August 2—University of California, Riverside
August 4—Double Tree by Hilton, Fresno
August 16—County Office of Education, Shasta
To register, please complete the online registration form

. If you have any questions about the workshops, please contact the California Technical Assistance Center (CalTAC) by phone at 800-955-2954 or by e-mail at caltac@ets.org.
Please share this email with any educators in your local educational agency who would be interested in or benefit from this information. To join the email list, send a blank message to subscribe-caaspp@mlist.cde.ca.gov. Are you a new subscriber? Visit the CDE CAASPP Update web page to find previous issues.
Questions: California Assessment of Student Performance and Progress |
caaspp@cde.ca.gov
| 916-445-8765
Last Reviewed: Wednesday, October 10, 2018
Recently Posted in Testing