Help for Students in Crisis
Help for Students in Crisis
Resources for addressing mental health and wellness while school sites are closed.
---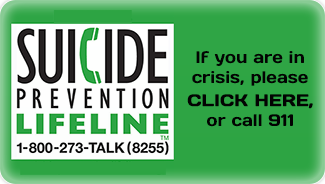 Crisis Lines
Teen & Youth Help Hotline Teenage Advice, Crisis & Depression Helpline
Do you need help working something out? Do you want to talk to someone who understands, like another teen? We're here to help!


The National Suicide Prevention Lifeline 1-800-273-8255
The 24-hour, toll-free, confidential suicide prevention hotline is available to anyone in suicidal crisis or emotional distress. It provides Spanish-speaking counselors, as well as options for deaf and hard of hearing individuals.

Línea de Vida Nacional de Prevención del Suicidio ofrece servicios gratuitos en español para alguien que está en crisis o necesita ayuda llame al 1-888-628-9454
Options for Deaf and Hard of Hearing 1-800-985-5990 or text TalkWithUs to 66746



The Crisis Text Line
The Crisis Text Line is the only 24/7, nationwide crisis-intervention text-message hotline. The Crisis Text Line can be reached by texting HOME to 741-741.
The Veterans Crisis Line
The 24-hour, toll-free, confidential hotline provides phone, webchat, and text options available to military veterans in crisis and their families and friends. It provides options for deaf and hard of hearing individuals.

Call the Veterans Crisis Line at 1-800-273-8255 and Press 1 or text to 838255.



The Trevor Project
The nationwide organization provides a 24-hour phone hotline, as well as limited-hour webchat and text options, for lesbian, gay, bisexual, transgender and questioning youth.

The Trevor Lifeline is a national 24-hour, toll free confidential suicide hotline for LGBTQ youth. Call 1-866-488-7386 24/7
Confidential online instant messaging with a Trevor Counselor 24/7
Confidential text messaging with a Trevor Counselor 24/7 Text START to 678678
TrevorText can be reached by texting TREVOR to 1-202-304-1200 (available M-F from 3PM to 10PM ET).



The Trans Lifeline 1-877-565-8860
The Trans Lifeline is a trans-led organization that connects trans people to the community, support, and resources they need to survive and thrive. It provides crisis intervention hotlines, staffed by transgender individuals, for trans and questioning callers.
Additional Resources
For Mental Health Providers
For Providing Virtual Mental Health Services
For Families
For Youth
GritX is an online platform that provides high levels of mental health care, so youth and young adults can thrive, connect, and find resilience and share their own stories, in their own way. The activities help participants get through, get back to, or maintain different emotions.

Last Reviewed: Tuesday, July 25, 2023
Trending in Mental Health
Help for Students in Crisis

(this page)
Recently Posted in Mental Health
No items posted in the last 60 days.