SIG Waiver Notice August 10, 2010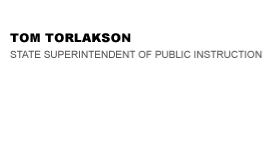 California Department of Education
Official Letter
California Department of Education
Official Letter


CALIFORNIA DEPARTMENT OF EDUCATION
JACK O'CONNELL, State Superintendent of Public Instruction
916-319-0800
CALIFORNIA STATE BOARD OF EDUCATION
THEODORE R. MITCHELL, President
916-319-0827
1430 N Street Sacramento, CA 95814-5901
August 10, 2010
NOTICE OF REQUEST TO WAIVE SCHOOL IMPROVEMENT GRANT PROGRAM REQUIREMENTS
Request for public comment on California's request to waive federal requirement to carryover twenty five percent of 2009 School Improvement Grant (SIG) funds to 2010.
Notice is hereby given that California has requested the United States Department of Education to waive Section II.B.9(a) of the final requirements for the SIG program, set forth in 74 FR65618 (December 10, 2009) and amended by the interim final requirements, set forth in 75FR 3375 (January 25, 2010).
The purpose of this public notice is to notify you of the opportunity to submit written public comment on the waiver request to the U.S. Department of education regarding the 25% carryover requirement. California is requesting to use the 25 percent typically required to be carried over from 2009-10 to 2010-11 to fund all qualified LEAs on the Priority I and II list for Tier I and Tier II schools that have been recommended for funding.
All comments regarding the request for waiver must be submitted to Julie Baltazar via e-mail at JBaltazar@cde.ca.gov; facsimile at 916-319-0175; or mailed and received at the following address by close of business at 5 p.m. on August 20, 2010, and addressed to:
California Department of Education
1430 N Street, Suite 6208
Sacramento, CA 95814
The waiver request and list of schools can be found at the following URLs:
Attachment 1: Letter to Assistant Secretary Thelma Meléndez de Santa Ana
[http://www.cde.ca.gov/be/pn/pn/documents/noticeatt1.doc] (DOC; 1.3MB; 3pp.)
Attachment 2: List of SIG Funding by LEA
[http://www.cde.ca.gov/be/pn/pn/documents/noticeatt2.xls] (XLS; 73KB; 7pp.)
Sincerely,
JACK O'CONNELL
State Superintendent of Public Instruction
California Department of Education
THEODORE R. MITCHELL
President
California State Board of Education