2014 Mathematics Adoption Bulletin 2013-02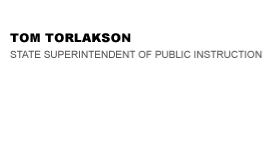 California Department of Education
Official Letter
California Department of Education
Official Letter
February 20, 2013
Dear Participating Publishers of Mathematics Instructional Materials:
2014 PRIMARY MATHEMATICS INSTRUCTIONAL MATERIALS ADOPTION
This bulletin is intended to provide publishers participating in the 2014 Primary Mathematics Adoption process with answers to questions raised at the January 28, 2013, Invitation to Submit Meeting and to provide notification of the upcoming second publishers' briefing on March 20, 2013.
You are receiving this correspondence because you are one of the designated publisher contacts for the adoption process. Please ensure that this information is forwarded to the appropriate persons in your company who are responsible for your Adoption submissions. If you need to update your publisher contact information, please contact David Almquist, California Department of Education (CDE) Publisher Liaison, at the number provided at the end of this bulletin.
Frequently Asked Questions (FAQ)
In Attachment 1 below, you will find a list of questions that have been raised by publishers to date, along with the CDE responses. All information related to the adoption, including all publisher bulletins, is also available on the CDE Mathematics Instructional Materials Page at http://www.cde.ca.gov/ci/ma/im/.

Second Publishers' Briefing
The second publishers' briefing will take place at the CDE Sacramento Headquarters in room 1101 on March, 20, 2013, from 10 a.m. to 12 noon. During the briefing, CDE staff will review the FAQ and respond to any additional questions. We will provide a recap of the submission process in anticipation of the May 15, 2013, deadline for publishers to provide their submission lists and program descriptions, and go over the publisher fees that will be assessed shortly after that date. The briefing will also go over the process for publisher presentations at the reviewer training that will be held on June 18-21, 2013. If you plan on attending the briefing, please contact David Almquist no later than March 6, 2013, to indicate your attendance.
If you have any questions regarding this bulletin, please contact Dmitriy Voloshin, Lead Consultant, Curriculum Frameworks Unit, by phone at 916-319-0449 or by e-mail at dvoloshin@cde.ca.gov [Note, the preceding contact information is no longer valid]. You may also contact David Almquist, Publisher Liaison, Instructional Resources Unit, by phone at 916-319-0444 or by e-mail at dalmquis@cde.ca.gov.
Sincerely,
Thomas Adams, Director
Curriculum Frameworks and Instructional Resources Division
TA:dv
Attachment 1: Publisher Frequently Asked Questions [http://www.cde.ca.gov/ci/ma/im/mathpostitsfaqs.asp]
cc: Michael Kirst, President, State Board of Education
Dale Shimasaki, Association of American Publishers
David Gomez, President, Association of California School Administrators
Last Reviewed: Thursday, August 26, 2021
Recently Posted in Mathematics
No items posted in the last 60 days.