Carmel Unified School District
---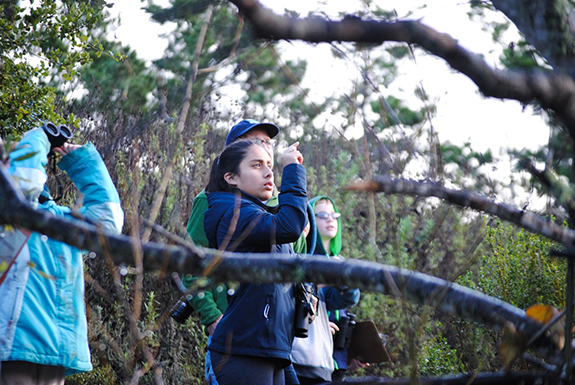 Carmel Unified School District (CUSD) stretches from Big Sur on the Pacific Coast to Cachagua in the Carmel Valley, serving diverse students from across 600 square miles. CUSD's mission calls out responsibility for the environment as a core belief. District committees brainstorm ways to reduce their environmental footprint as well as improve student wellness. Every school in CUSD has a garden as well as a composting program. Elementary schools have a dedicated garden teacher connecting student learning to the practical application in their school's garden. Middle school students enrich their various environmental science courses at The Habitat, an environmental education nature center that, in conjunction with MEarth (the Habitat's nonprofit organization), offers science, environmental education, and sustainability programming. The Carmel High School Environmental Club is the first local Surfrider chapter, leading regular waste reduction initiatives. Both Carmel high schools partner with local land preserves to raise money and restore the areas.
Completed Application

(PDF) for Carmel Unified School District.
Last Reviewed: Thursday, July 15, 2021
Trending in School Facilities
Recently Posted in School Facilities
No items posted in the last 60 days.