Edison Elementary School
---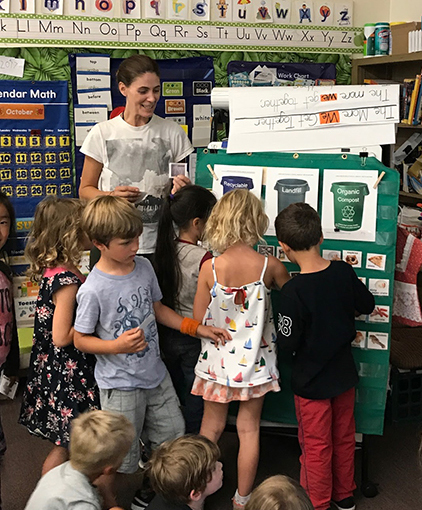 Edison Elementary School has been leading its community and district in efforts to become more environmentally focused since 2000. In 2008, Edison was the first school in Alameda Unified School District to implement a fresh salad bar, and influenced other schools to follow. Between the years of 2009 and 2018, Edison documented a 41 percent decrease in greenhouse gas emissions. The school began monitoring waste service levels in 2013 and demonstrates an 80 percent diversion rate. Edison has an edible garden containing fruit trees, herbs, and vegetables, with a designated space for instruction. Student letter campaigns from 2015 to 2019 to City of Alameda officials and local businesses have influenced local decision making, including the implementation of three-stream recycling bins in downtown areas, the creation of the City of Alameda's "Straws on Request," and a compostable foodware ordinance for restaurants. Edison is motivated to continue to take its environmental and sustainability stewardship to new innovative levels in the coming years.
Completed Application

(PDF) for Edison Elementary School.
Last Reviewed: Friday, December 09, 2022
Trending in School Facilities
Recently Posted in School Facilities
No items posted in the last 60 days.