CS SIP Meeting Agenda and Notice: March 2018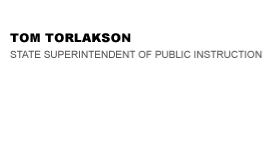 California Department of Education
Official Letter
California Department of Education
Official Letter
Computer Science Strategic Implementation Plan Panel (CS SIPP)
(Meeting is open to the public.)
Meeting Agenda
Stanley Mosk Library and Courts Building
914 Capitol Mall, Room 500
Sacramento, CA 95814
Thursday, March 1, 2018, 10 a.m. to 5 p.m. ±
Friday, March 2, 2018, 9 a.m. to 4 p.m. ±
Thursday, March 1, 2018
10:00 a.m. Welcome and Introductions
11:00 a.m. Administrative Matters
12:00 p.m. Working Lunch (lunch brought in)
1:00 p.m. Presentation on CS Computer Science Standards Development
2:30 p.m. CS SIPP Task Overview
3:00 p.m. Landscape Report
3:30 p.m. Beliefs about CS in CA
4:30 p.m. Public Comment
4:45 p.m. Looking Ahead to Tomorrow
5:00 p.m. ± Adjourn for the Day
Friday, March 2, 2018
9:00 a.m. Goals for the Day, Overview, Guiding Principles & Norms
9:30 a.m. Access and Equity, Small-Group Discussion
10:45 a.m. Break
11:00 a.m. Access and Equity, Whole-Group Discussion
12:00 p.m. Lunch (lunch brought in)
1:00 p.m. Curriculum and Courses, Small-Group Discussion
2:15 p.m. Curriculum and Courses, Whole-Group Discussion
3:15 p.m. Break
3:30 p.m. Public Comment
3:45 p.m. Recap/Looking Ahead to April
4:00 p.m. ± Adjournment of Meeting
ALL TIMES ARE APPROXIMATE AND ARE PROVIDED FOR CONVENIENCE ONLY. ALL ITEMS MAY BE RE-ORDERED AT THE NOTICED MEEITNG.
The following Instructional Quality Commission members may attend this meeting of the CS SAC: Jocelyn Broemmelsiek, Soomin Chao, Jose Flores, Melanie Murphy-Corwin,
THE ORDER OF BUSINESS MAY BE CHANGED WITHOUT NOTICE
All times approximate; the timing and order of activities may change. The CS SIPP will commence, recess, and reconvene as necessary throughout the two-day meeting. The outline of activities is provided for convenience only. The actual order of business may be changed without notice by the CS SIPP Co-Chairs to accommodate the needs of members, invited presenters, and key staff.
For More Information
California Department of Education, Educator Excellence and Equity Division
1430 N Street, Suite 4309, Sacramento, California 95814
916-323-6400; (FAX) 916-323-2807
Reasonable Accommodation Will Be Provided for Any Individual with a Disability
Pursuant to the Rehabilitation Act of 1973 and the Americans with Disabilities Act of 1990, any individual with a disability who requires reasonable accommodation to attend or participate in a meeting or function of the Instruction Quality Commission may request assistance by contacting the California Department of Education's Educator Excellence and Equity Division at least ten (10) days in advance of the scheduled meeting date.
Last Reviewed: Thursday, September 2, 2021
Recently Posted in Curriculum Areas
No items posted in the last 60 days.