Letter re: repeal of Title 5, CCR, Section 3052.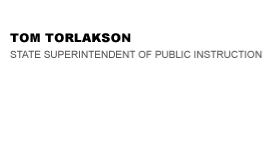 California Department of Education
Official Letter
California Department of Education
Official Letter
November 21, 2013
Dear Special Education Local Plan Area Directors, Special Education Administrators of County Offices of Education, Nonpublic School Administrators, and State Diagnostic Center Directors:
REPEAL OF TITLE 5, CALIFORNIA CODE OF REGULATIONS, SECTION 3052
On October 16, 2013, the Office of Administrative Law (OAL) approved the repeal of Title 5, California Code of Regulations (CCR), Section 3052, pursuant to the passage of Assembly Bill (AB) 86, Chapter 48, Statutes of 2013.
On July 1, 2013, the Governor signed AB 86, the Education Omnibus Trailer Bill, which went into effect immediately. According to a Senate Floor analysis, the intent of AB 86, in part, is to modify "the Behavioral Intervention Plan mandate to align it more closely with federal law and reduce unnecessary costs, while maintaining important protections for students with disabilities."
Among other things, AB 86 mandated that the California Department of Education (CDE) repeal the regulations found in Title 5, CCR (5 CCR), Section 3052. This regulatory section addressed positive behavioral interventions, functional analysis assessments, behavioral intervention plans (BIPs), and the related responsibilities of local educational agencies (LEAs) and special education local plan areas.
Assembly Bill 86 also added two new sections to California Education Code—Section 56521.1 and Section 56521.2. These two new sections contain most of the language from 5 CCR 3052(i), which pertains to the use of behavioral emergency interventions, and 5 CCR 3052(l), which pertains to the interventions that are prohibited from use.
Finally, AB 86 also mandated the CDE to repeal the regulations found in 5 CCR 3001 subsections (d), (e), (f), (g), and (ab). These subsections provided the definitions of "behavioral emergency," "behavioral intervention," "behavioral intervention case manager," "behavioral intervention plan," and "serious behavior problems." These subsections are in the process of being repealed through a larger regulatory action to update 5 CCR 3001–3088. Information about this regulatory action is available at http://www.cde.ca.gov/re/lr/rr/specialeducation.asp [the preceding information is no longer valid].
In an effort to provide technical assistance to LEAs regarding changes to the requirements related to the identification and provision of behavioral intervention services, the CDE is creating a series of information resources. As they become available, these resources are being posted to the CDE, BIP Web page at http://www.cde.ca.gov/sp/se/ac/bip.asp.
If you have any questions regarding this matter, please contact Jeff Kramer, Education Programs Consultant, Special Education Division, by phone at 916-327-8877 or by e-mail at JKramer@cde.ca.gov.
Sincerely,
Original signed by Fred Balcom. Hard copy of the signed document is available by contacting the Special Education Division's Director's Office at 916-445-4602.
Fred Balcom, Director
Special Education Division
FB:as
Attachment

Last Reviewed: Thursday, April 15, 2021
Recently Posted in Special Education
WAI Regional Meeting and Bank Account Guidance (added 15-Jun-2021)
This letter provides guidance related to regional bank accounts for grantees in the Workability I program.
ACSE Agenda June 16, 2021 (added 04-Jun-2021)
Advisory Commission on Special Education (ACSE) meeting agenda.
FMTA Consultant Assignments by Region (updated 05-May-2021)
The Focused Monitoring and Technical Assistance (FMTA) Consultants are assigned geographically and by quality assurance activity to align with the eleven California County Superintendents Educational Services Association (CCSESA) regions.