January 12, 2018, Letter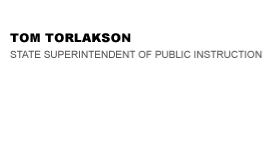 California Department of Education
Official Letter
California Department of Education
Official Letter
January 12, 2018
Dear Special Education Local Plan Area Directors, Special Education Administrators of County Offices of Education, Nonpublic School Administrators, State Diagnostic Center Directors, and Local Educational Agency Special Education Directors:
State Requirements Pertaining to the Use of Restraint and Seclusion as Behavioral Interventions
The California Department of Education, Special Education Division, wishes to remind local educational agency administrators and educators of the state's statutes regarding the use of restraints and seclusion as behavioral interventions. As noted in the California Education Code, it is the intent of the California Legislature that children exhibiting serious behavioral challenges receive timely and appropriate assessments and positive supports and interventions in accordance with the federal Individuals with Disabilities Education Act and its implementing regulations (Education Code [EC] Section 56520[b][1]). Further, emergency interventions may be used only to control unpredictable, spontaneous behavior that poses clear and present danger of serious physical harm to the individual with exceptional needs, or others, which cannot be immediately prevented by a response less restrictive than the temporary application of a technique used to contain the behavior (EC 56521.1[a]).
Emergency interventions shall not be used as a substitute for the systematic behavioral intervention plan that is designed to change, replace, modify, or eliminate a targeted behavior (EC 56521.1[b]). No emergency intervention shall be employed for longer than is necessary to contain the behavior, and a situation that requires prolonged use of an emergency intervention shall require the staff to seek assistance of the school site administrator or law enforcement agency, as applicable to the situation (EC 56521.1[c]).
To prevent emergency interventions from being used in lieu of planned, systematic behavioral interventions, the parent, guardian, and residential care provider, if appropriate, shall be notified within one school day if an emergency intervention is used. In addition, a behavioral emergency report shall immediately be completed and maintained in the file of the individual with exceptional needs (EC 56521.1[e]). All behavioral emergency reports shall immediately be forwarded to, and reviewed by, a designated responsible administrator (EC 56521.1[f]).
If a behavioral emergency report is written regarding an individual with exceptional needs who already has a positive behavioral intervention plan, any incident that involves a previously unseen serious behavior problem or in which a previously designed intervention has been ineffective shall be referred to the student's individualized education program team to review and determine whether the incident constitutes a need to modify the positive behavioral intervention plan (EC 56521.1[h]).
The statutes regarding behavioral interventions are codified in Education Code sections 56520–56525 and can be read in full at the California Legislative Information Web site at: https://leginfo.legislature.ca.gov/faces/codes_displayText.xhtml?lawCode=EDC&division=4.&title=2.&part=30.&chapter=5.5.&article=

.
Additional guidance regarding the use of restraint and seclusion and technical assistance about the implementation of positive behavioral interventions and supports are available in the documents provided below:
If you have any questions regarding this subject, please contact Allison Smith, Special Education Consultant, Special Education Division, by telephone at 916-319-0377 or by e-mail at asmith@cde.ca.gov.
Sincerely,
Original signed by Kristin Wright. Hard copy of the signed document is available by contacting the Special Education Division's Director's Office at 916-445-4602.
Kristin Wright, Director
Special Education Division
Last Reviewed: Wednesday, November 20, 2019
Recently Posted in Special Education