2009–10 P-1 Apportionment Letter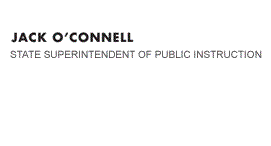 California Department of Education
Official Letter
California Department of Education
Official Letter
Dear County Superintendents of Schools, Auditors, Treasurers, and Special Education Local Plan Area Directors:
2009-10 First Principal Apportionment
Towards the end of February, county treasurers will receive a warrant that reflects state aid for elementary, high, and unified school districts; charter schools; and county offices of education for programs included in the 2009–10 First Principal (P-1) Apportionment. The California Department of Education (CDE) certified P-1 on February 19, 2010, pursuant to California Education Code (EC) Section 41332. The statewide total was $22,935,656,562.
This apportionment includes funding for 2009–10 as well as updated funding for the 2008–09 apportionment (2008–09 Annual), the 2007–08 apportionment (2007–08 Annual R2), and adjustments to other prior-year apportionments, as necessary.
A copy of this letter, a summary of the calculations that the CDE used in the P-1 Apportionment, and the apportionment exhibits that provide detail related to the P-1 Apportionment are available on the CDE website at http://www.cde.ca.gov/fg/aa/pa/pa0910.asp. Additional exhibits for Special Education can be obtained under Allocations/Apportionments at http://www.cde.ca.gov/fg/aa/se/. County superintendents should advise districts and charter schools of this apportionment as soon as possible by providing them a copy of this letter. If you need assistance, or have any further questions, please contact the Office of Principal Apportionment and Special Education by phone at 916-324-4541 or by e-mail at PASE@cde.ca.gov.
Sincerely,




Peter Foggiato, Administrator
Office of Principal Apportionment and Special Education
Last Reviewed: Tuesday, February 18, 2020
Recently Posted in Allocations & Apportionments
Res-20: Mandate Block Grant (added 21-Aug-2020)
Mandate Block Grant program funding results for fiscal year 2020–21.
Ltr-20: DOF (added 21-Aug-2020)
California Department of Finance Notification of Suspended Mandates dated July 9, 2020 for fiscal year 2020-21.
ESSER Funding (added 07-Aug-2020)
Provides funding to LEAs through Section 18003 of the Elementary and Secondary School Emergency Relief (ESSER) Fund, to address the impact of COVID-19 on elementary and secondary schools.