Letter Informing of New Form J-13A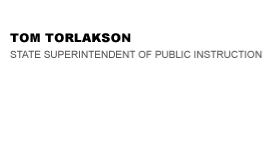 California Department of Education
Official Letter
California Department of Education
Official Letter
December 15, 2017


Dear County and District Superintendents and Charter School Administrators:
REVISED FORM J-13A, REQUEST FOR ALLOWANCE OF ATTENDANCE DUE TO EMERGENCY CONDITIONS
This letter is to inform you that the California Department of Education (CDE) has released a new version of the Request for Allowance of Attendance Due to Emergency Conditions, Form J-13A. The instructions used for completing Form J-13A have been updated as well to provide greater detail. Prior to this update, Form J-13A was last updated in 2005. In addition, J-13A frequently asked questions are now available to add clarity and increased access to relevant information for LEAs. The new version of Form J-13A, instructions for completing the form, and frequently asked questions, are available on the CDE's Web site at https://www.cde.ca.gov/fg/aa/pa/j13a.asp.
Purpose of Form J-13A
Education Code (EC) sections 41422 and 46392 allow the State Superintendent of Public Instruction to grant normal apportionment credit to local education agencies (LEAs) when they are forced to close schools or when schools remain open but attendance is reduced due to emergency conditions. Form J-13A is used by LEAs to request approval for attendance and instructional time credit in the event of an emergency that falls within the parameters of EC sections 41422 and 46392. Form J-13A may also be used to make claims for attendance when attendance records have been lost or destroyed.
Highlights of the Revised Form and Revised Submittal Process
LEAs may notice some distinct differences between the updated Form J-13A and the form currently in use as well as the process for submitting a J-13A. Below is a summary of notable changes:
The new form is a fillable PDF with calculated fields for the material decrease calculation. There is also a separate material decrease calculation table for continuation high schools due to the unique nature of the continuation high school attendance calculation.
Charter schools will be required to file J-13A forms separately from school districts and county offices of education.
An accompanying Excel supplement is provided for Sections B and C of the form if additional space is needed.
LEAs will have the option to include multiple events in one J-13A request.
The entire form should be submitted to the CDE for review even if the request is only for a school closure or material decrease but not both.
LEAs will no longer need to mail an original and copy of the J-13A request; only the original form will be required.
The CDE will no longer mail a copy of the J-13A form back to the requesting LEA with the approval or denial letter, but will send a copy of the J-13A via e-mail with a copy of the letter.
With consideration to J-13A forms that are currently in the approval process at the local level, the CDE will accept either the old Form J-13A or the updated Form J-13A until January 31, 2018. Effective February 1, 2018, the CDE will only accept the updated Form J-13A (Revised December 2017).
For additional information regarding the J-13A process please refer to Management Advisory 90-01 available on the CDE Web site at https://www.cde.ca.gov/fg/aa/pa/ma9001.asp. Please note that the CDE is working on revisions to Management Advisory 90-01 which will be released in the coming months; in the meantime, however, this advisory may still be relied upon for information.
If you have any questions regarding the J-13A submittal or approval process, please contact the Principal Apportionment Section by phone at 916-324-4541 or by e-mail at attendanceaccounting@cde.ca.gov.
Sincerely,
Caryn Moore, Director
School Fiscal Services Division
CM:wm
Last Reviewed: Thursday, August 10, 2023
Recently Posted in Allocations & Apportionments