Management Advisory 90-01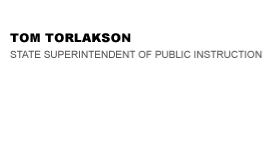 California Department of Education
Official Letter
California Department of Education
Official Letter
February 22, 1990 (revised February 10, 2005)
Dear District and County Superintendents, District and County Business Officers, and District and County Attendance Officers:
MANAGEMENT ADVISORY 90-01
AVERAGE DAILY ATTENDANCE CREDIT DURING PERIODS OF EMERGENCY
This advisory provides instructions on how to claim average daily attendance (ADA) and instructional time credit for days on which schools are forced to close, or days when schools are open but attendance is reduced, because of emergency conditions.
Two sections of the Education Code allow the State Superintendent of Public Instruction (SSPI) to grant normal apportionment credit to districts in emergencies. Education Code Section 41422 authorizes maintenance of apportionments in instances when one or more schools must be closed because of "extraordinary conditions." When the SSPI authorizes credit for days that school was closed, districts receive ADA credit for all purposes and instructional time credit for the day(s) and minutes lost to the emergency closure. The instructional time credit satisfies state law with regard to both the 175-day minimum year and "longer day and year" requirements.
Section 46392 of the Education Code provides for the crediting of ADA "whenever the average daily attendance of any school district, county office of education, or regional occupational center or program...has been materially decreased...because of fire...flood...impassable roads [and other specified circumstances]." Although the wording of the two code sections differs in detail, the effect is the same. School districts and county offices are to be held harmless from revenue loss that might otherwise result from the loss of ADA or instructional time in emergencies.
School Closures
Most emergencies do not require that schools be closed for more than a few days, and it is of course desirable to reopen school and return to normal instructional activities as soon as safe operations can be assured. If any school will have to be closed for an extended period of time, districts should make alternative arrangements for students in other facilities.
To prevent school closure from reducing ADA, districts should deduct approved emergency days from the days in the reporting period divisor when calculating the ADA of the school that was closed. In this manner the days on which the school was closed will not reduce the average attendance quotient, although the emergency days will be credited towards the requirements to maintain school for 175 or 180 days. The regularly scheduled minutes of instruction for those days are counted toward the annual minutes requirement for the "longer day and year." If different schools are closed for different days, then ADA should be calculated on a school-by-school basis (using the appropriate divisor for each school); the ADA of all schools should then be summed to obtain a district total that will be reported to the state. Districts should obtain approval of their days of emergency closure (and thus permission to reduce the reporting period days) by submitting a Form J-13A as described later in this advisory. The approved J-13A forms, combined with other district records, serve to document the district's compliance with instructional time laws (including "longer day and year" requirements) as well as show why different divisors may be used in the computation of ADA for different schools.
Material Decrease and Credit Calculations
Districts that keep schools open during, or immediately after, an emergency may find that attendance is below normal. If the attendance of a school or program is less than 90 percent of "normal" for a reasonable time after the event, then the district may assume that a case exists for claiming emergency attendance credit for the "material decrease" of ADA. Any reduction of ADA in a necessary small school, even if less than 10 percent, may be considered material.
Title 5, California Code of Regulations, Section 428 (amended effective December, 1989) provides that "the average daily attendance of the school during either the [school] month of May or the month of October of the same school year shall be used to determine the normal attendance of a school for purposes of calculating material decrease credit." (If those options do not appear reasonable under particular conditions, the Superintendent retains broad authority under Section 41422 to approve other requested methods of calculating normal attendance.)
The resultant "normal" ADA figure will also be used as the material decrease credit. For example, a district choosing to use its May ADA of say, 388 would be credited with 388 days of student attendance for each day during which there was a material decrease (that is, creditable attendance of less than 349 [90 percent of 388]).
Credit Approval
School closure or ADA credit for material decrease cannot be approved unless the reason for closure of loss of attendance can reasonably be related to an emergency situation. Once schools are reopened, normal attendance should return within a few days; the district should claim material decrease credit only for the days immediately following the emergency. When approval of school closure or material decrease credit is requested via the J-13A form, the district should explain the extraordinary conditions that prevented normal operations or kept students from returning to class.
Attendance credit and approval of school closures may be obtained by submitting three copies of Form J-13A (Request for Allowance of Attendance Because of Emergency Conditions) to your county office of education (county offices should file their own J-13As directly with the state). The J-13A form replaces the J-13 form that was used previously. A fourth copy of the form should be retained by the requesting district or county. Since only one copy of the J-13A is attached, it should be used as a master to make multiple copies for filing [Note: the preceding paragraph is no longer valid and has been replaced with: Attendance credit and approval of school closures may be obtained by submitting one copy of Form J-13A (Request for Allowance of Attendance Due to Emergency Conditions, Revised December 2017) to your county office of education (county offices should file their own J-13As directly with the state). The J-13A form replaces the J-13 form that was used previously. A second copy of the form should be retained by the requesting district or county.] Form J-13A may also be used to make claims for attendance when attendance records have been lost or destroyed. Approval requires the affidavits of the district governing board members and the county superintendent of schools (J-13A, page 5). Requests submitted for charter schools require the signature of the superintendent of their authorizing local educational agency (LEA), in addition to the affidavits of the charter school governing board members and the county superintendent of schools (J-13A, page 5C) [Note: the preceding page number is no longer valid and has been replaced by J-13A, page 5]. After the county superintendent of schools has verified the supporting information and approved the request, the forms should be forwarded to:
School Fiscal Services Division
California Department of Education
1430 N Street, Suite 3800
Sacramento, CA 95814
Districts and their county offices will be notified when requests for school closure or attendance credit are approved.
Locally maintained attendance records, including teacher registers, should be marked "Emergency Closure" on days when school has to be closed for emergency conditions. Attendance should be recorded as usual on days that may later be determined to be days of material decrease. Upon approval of a request for relief of a material decrease, the credited days of student attendance will be substituted for actual (decreased) days when computing ADA for reporting on the School District Attendance data entry screen in the Principal Apportionment Revenue Limit software. Actual attendance records should not be changed for days of material decrease, since these records will be needed to substantiate that a material decrease did occur. Since all attendance records are subject to audit, districts and counties should be careful to retain all supporting records and documents for later review.
Child Development Programs
Child care, child development, and preschool programs are not funded through average daily attendance, but similar allowances exist for the granting of emergency day credit. For further information, contact your assigned consultant in the Department's Child Development Division, or call Greg Hudson at 916-323-1300 [Note: the preceding contact information is no longer valid and has been replaced by Early Education and Support Division at 916-322-6233.]
Application of Law and Policy to Other Events
The emergency day and material decrease credits that are described in this advisory have been available to districts for many years, although claiming details and policies have changed somewhat over time. In recent years, attendance credit has been granted to districts affected by floods, fires, earthquakes, and various isolated instances of heavy snow, fog-closed roads, and other emergencies.
In past years, the emergency attendance credits were guided by regulations that required the "make-up" of lost time under certain conditions and required various ADA loss calculations to determine if an ADA loss was sufficiently "material." These regulations have been replaced by simpler guidelines that are reflected in this advisory. The elimination of requirements to "make-up" instructional time losses should not be misconstrued. In an emergency, the health and safety of students and staff are the primary concern, but the instructional program should not be allowed to be a secondary casualty. Although no longer required to do so, districts and county offices should make every effort to replace instructional time losses and restore the instructional program as soon as safety allows.
Emergency ADA credit is obviously not intended to be used when the conditions that cause school closure could have been foreseen or avoided. In locales where normal winter snow or fog will predictably force school closure for a few days every year, districts are expected to foresee the need to close and schedule "extra" days in the school calendar in order to compensate for the foreseeable loss of instructional time. Emergency ADA credit will not be granted to districts that attempt to abuse the allowance to compensate for foreseeable circumstances; however, credit may be requested (as usual) when adverse weather conditions, which could not be reasonably predicted, cause school closure or material decrease. Credit may also be granted to districts that expect and make provision for a few days of weather closure but experience more than expected problems. What is "reasonable" for any given district will vary, of course, but the actual experience of the district over the last five fiscal years should establish a case for the number of days that school may reasonably be expected to be closed for fog, snow, or other weather problems.
For further information or assistance in completing the J-13A, please contact Carina Saraiva-Perez, Analyst, School Fiscal Services Division, at (916) 322-6068 [Note: the preceding contact name and phone number are no longer valid and have been replaced by Principal Apportionment Section, at 916-324-4541 or by e-mail at attendanceaccounting@cde.ca.gov.]

To the extent that this Management Advisory contains guidelines in addition to recitation of the law, the guidelines are exemplary only, and compliance with them is not mandatory.
Last Reviewed: Tuesday, August 23, 2022
Recently Posted in Allocations & Apportionments
LtrFinAdj-22: State Special Schools (added 25-Oct-2023)
Letter for final adjustment to the School District Principal Apportionment for Student Attendance in State Special Schools in fiscal year 2022-23.
CARS Data Collection Forms Calendar (added 17-Oct-2023)
The Consolidated Application and Reporting System (CARS) calendar and the list of the data collection forms for the current and upcoming fiscal year releases.
Ltr4-22: Fourth Quarter Lottery (added 05-Oct-2023)
Fourth Quarter Lottery Apportionment letter for fiscal year 2022-23.